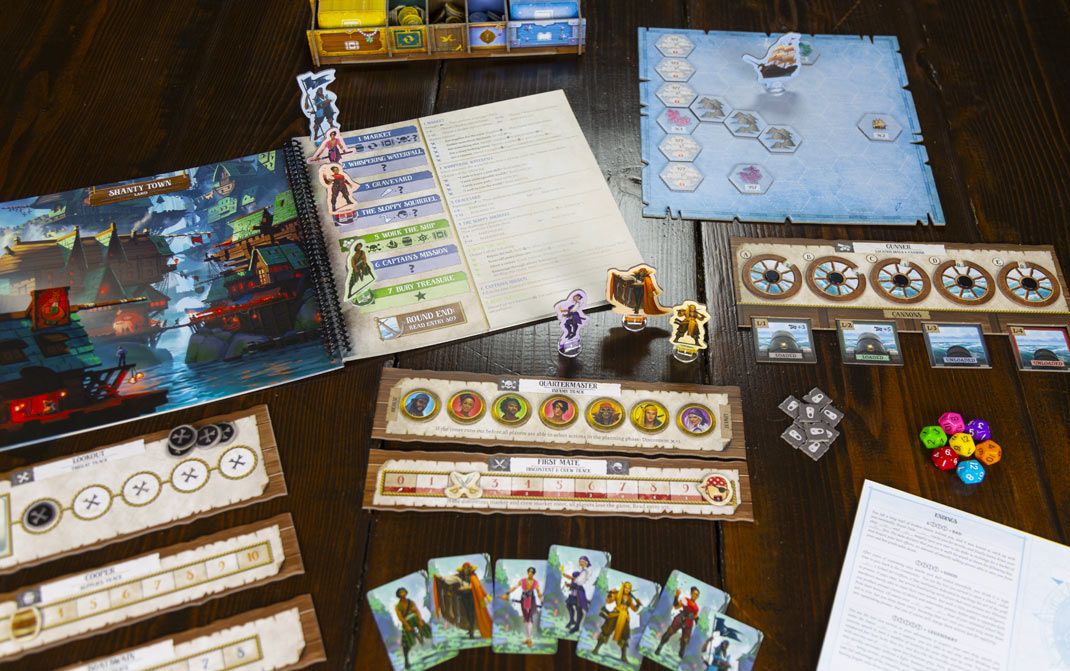 #OneCoolThing: Katrin-Anna Zibuschka
Welcome our latest post in a regular series where we invite members of our team to talk about One Cool Thing (not necessarily from games) and if/how it influences/reflects on their work. While we're not able to talk about the exciting things we're working on right now, we hope this will be a nice little series of introductions to the interests & practices of our excellent team.
Here we have an entry from our Lead Programmer: Katrin-Anna Zibuschka. You can also check out Roxanne van Dam on "Doing the Disco", Harry Josephine Giles on Brave Sparrow, Sharna Jackson on Joana Choumali, Angus Dick on Fantastic Planet, Ben Wilson on Leaderboards, and Char Putney on Randomness.
Here's Katrin on Co-op Experiences!
One Cool Thing: Co-operative Experiences
When I first was asked to write a "One Cool Thing" post I thought - the only cool thing that inspires me to make my own games are the people I work with! But... No, too cheesy. How would I even write about that?
Weeks went by, I completely forgot about the task. Hannah approached me again and said it was time to finally think about it. I sat down and tried to figure out what I spend my days with... I could only come up with specific games I enjoyed over the last few years. Then it hit me: all of those games had one thing in common. They are "co-operative experiences". And of course, the types of games I enjoy on a daily basis are also the thing that affects my personal and professional life the most.
What do I mean when I say "co-operative experience".
Basically anything you'd do with someone else. It could be video and board games, but also work related or maybe even doing chores with your housemates.
Why I love co-operative experiences.
I greatly enjoy working together with others efficiently and effectively. Here are some points that help me achieve this and that I appreciate most when doing things as a team:
Learning
Getting to know other people, their stories and experiences and not only learning about their strengths and weaknesses but also my own, helps me a lot to learn new ways of thinking and gaining different perspectives.
Communicating
I can enjoy myself best when I make sure everyone is involved, feels welcome and helpful. Sometimes this not only means to ask questions and listen but also to pay attention to things that weren't spoken out loud.
Solving problems
It's a great feeling to work towards common goals and share passions. To get to that stage though, it's sometimes necessary to find out if everyone is actually working toward the same goal and making compromises, aligning goals and solving problems together are means to achieve this.
Belonging
It sometimes doesn't really matter what game you play or project you work on, if you do it with people you can enjoy yourself with. Even when failing you're doing it as a team. There is still the sense of belonging, and celebrating all of the delightful hours spent together is rewarding in any case.
Board Games
I can highly recommend the EXIT escape room board game series, which have great puzzle design and fulfil all of the above points. Here are some other co-op board games I immensely enjoy:
Eldritch Horror - This game is mostly about making the most efficient and effective plans together, but also solving problems as they arise. It helped me greatly to be a bit less controlling and let others help instead of doing everything by myself.
Forgotten Waters - In Forgotten Waters you play as a chaotic group of pirates who all have their own unique goal but also need to work together to achieve the overall goal. It's an awesome roleplaying experience, because everyone is extremely involved and it helps me become a bit more spontaneous.
Tainted Grail - Tainted Grail offers everything from an intense, diverse story to planning and tactical fights and additionally is very rewarding. I enjoy it greatly because there are so many different things you can do so it never gets boring.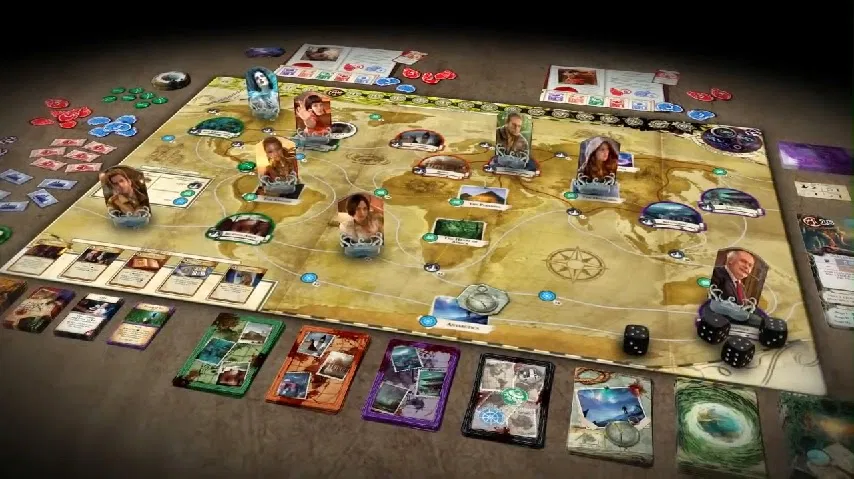 Video Games
Apart from Divinity: Original Sin 2, which is a tactical role-playing masterpiece, these are my 3 recommended co-op video game gems:
Nine Parchments - Nine parchments has loads of re-playability with all the characters you can unlock and the different types of people you can play it with, it's different every time. It needs quite a bit of co-ordination and teamwork, especially considering the friendly fire. On the other hand, exactly this makes it especially enjoyable, because you can tease each other a little bit from time to time.
Conduct Together - I have never laughed more when playing any game than when playing Conduct Together. It feels very rewarding and has an extremely simple concept which fits perfectly with all the chaos and explosion.
Keep Talking and Nobody Explodes - This game helps so much in getting better at communicating, learning new ways to express yourself and understanding others. Every time we finished a level, we had the urge to replay it and get better together.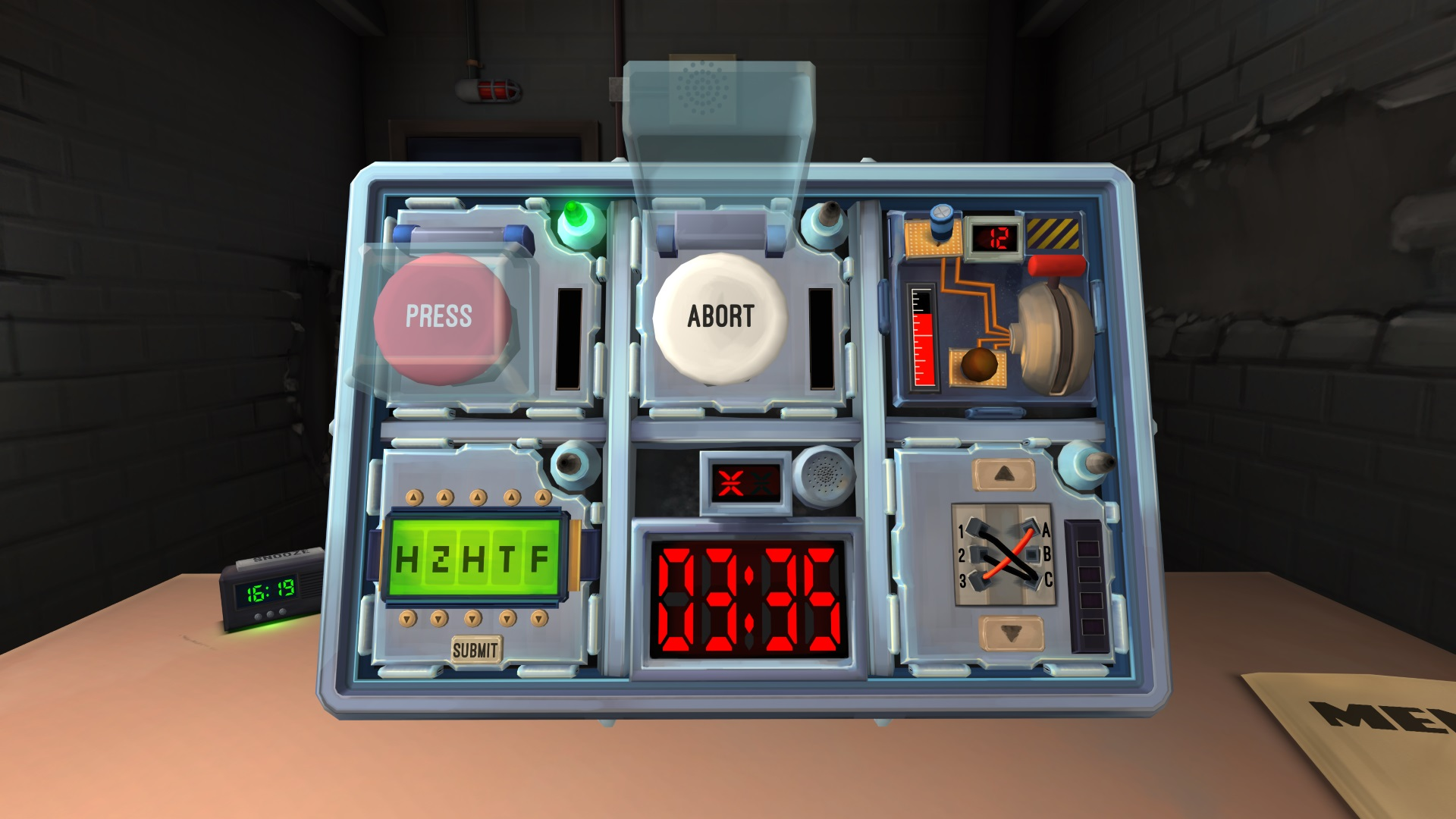 We hope you enjoyed this selection of co-operative experiences that inspires our Lead Programmer Katrin, and remember you can check out our other One Cool Thing posts over here!