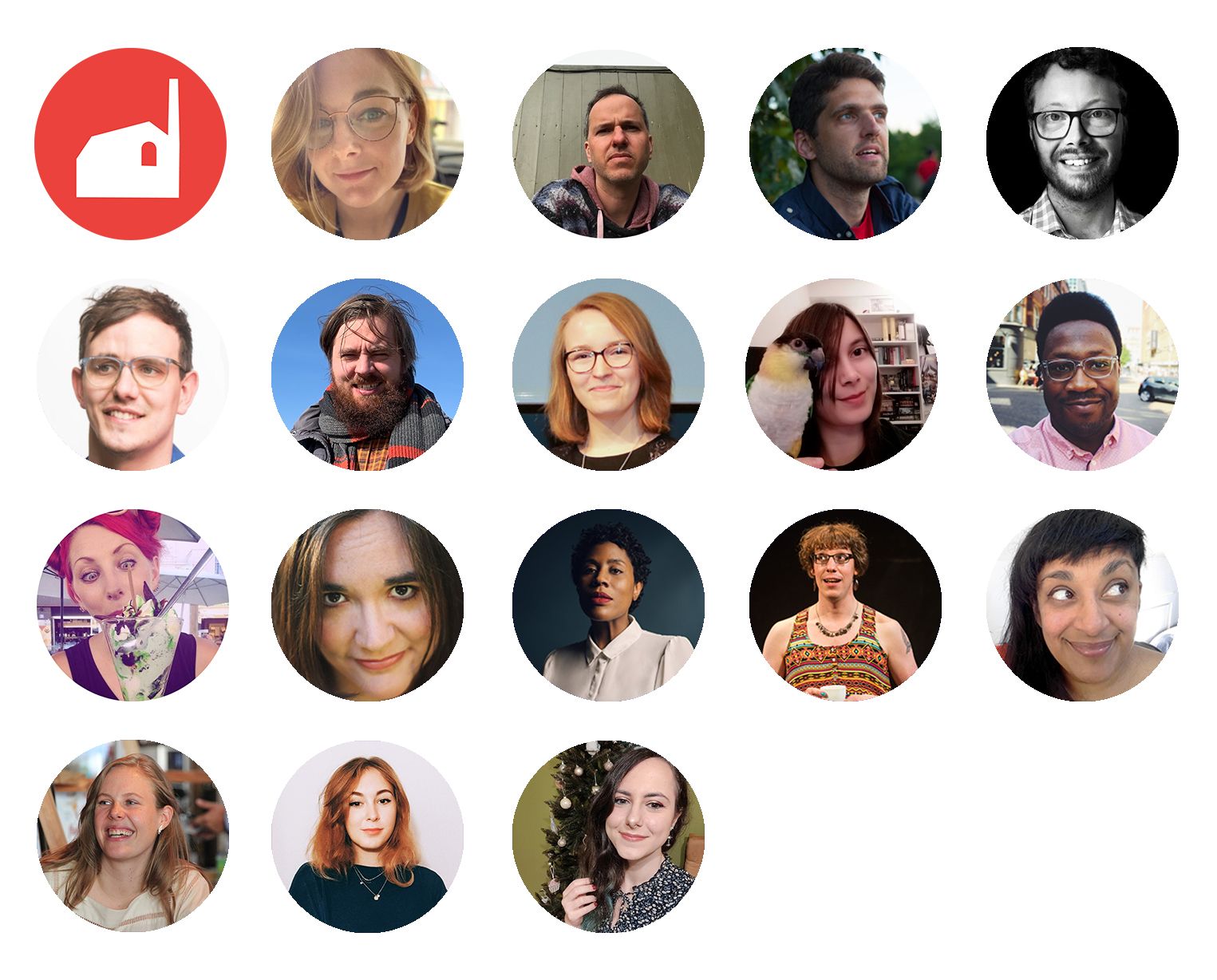 New Website, New Team
After the top row of me and the co-owners Nils, Doug and Christoffer, please meet Angus Dick, Morten Mygind, Katrin-Anna Zibuschka, Ben Wilson, Char Putney, Clara Fernández-Vara, Sharna Jackson, Harry-Josephine Giles, and Tanuja Amarasuriya!
Check out our 'People' Page to read more about them.
Since scaling down after the launch of the award-winning Mutazione we have been very lucky to be able to start work on a new (as-yet-unannounced, shhh...) project, and have begun to build up this exciting team of collaborators whom we're delighted to be able to introduce to you today!
I feel like I begin too many posts with 'we're delighted to announce' - but honestly, as the new Creative and Company Lead at Die Gute Fabrik, there is little that gives me more pleasure than bringing together an excellent group of people, and building the best environment I can to empower us to all work at our best.
To find out more about each of our collaborators - and to keep an eye on who might be added to our team as time goes on, there's a shiny new 'People' Page for you to explore. I tried to put it all in 'About' but there were so many excellent people I decided to make us a dedicated page! I'm intending to allow the page to grow meaningfully as people work with us, as part of exposing how many people it takes to make a video game - even at an indie scale.
Otherwise, if you're new to our lighter, more agile site - welcome, have a look around! We have exciting plans to release new Mutazione-related content, as well as inviting posts from new team members, and sharing exclusives, news, and offers relating to Die Gute Fabrik and our work.
Onward!