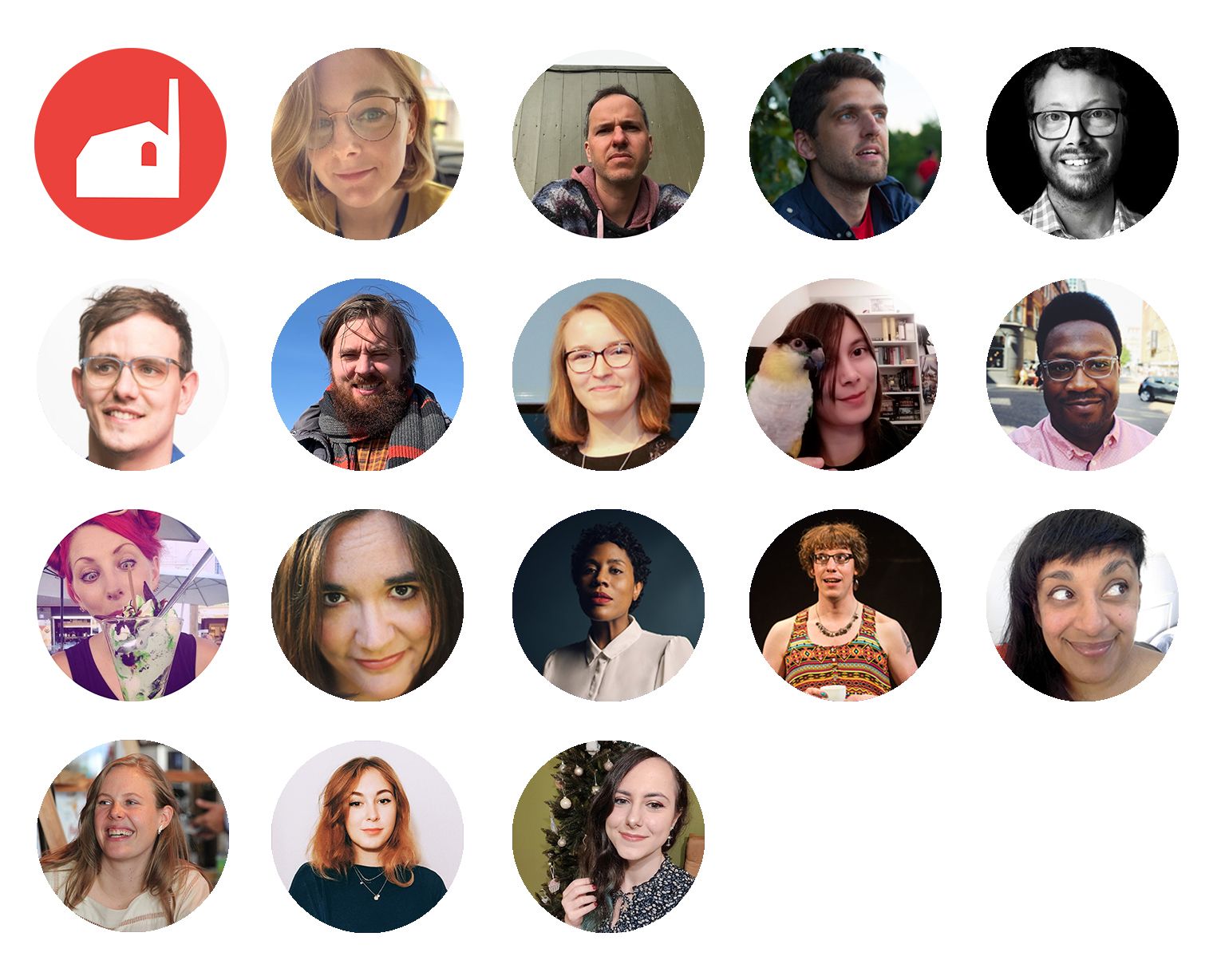 People
Die Gute Fabrik's studio leadership is formed of 3 co-owners (Nils Deneken, Douglas Wilson and Christoffer Holmgard), and is led by CEO Hannah Nicklin. Nils is also the Lead Artist. We've built an exciting team for our next project, and are delighted to share a little bit about ourselves here.
Core Team:
Hannah Nicklin - CEO and Studio Lead.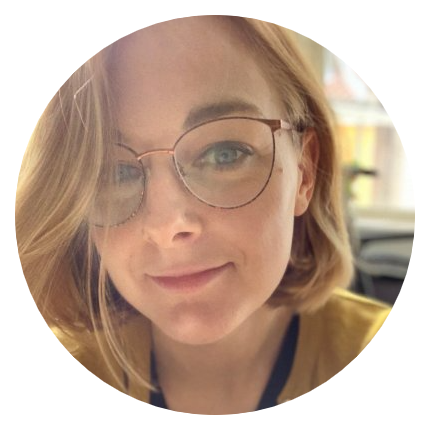 Hannah joined Die Gute Fabrik as a Writer and eventually Narrative Designer and Lead Writer on Mutazione. Towards the final year of the project, she was invited to take up a project lead role, and was offered CEO and Creative Lead thereafter. Hannah trained as a theatre-writer, and has been working in interactive practices (theatre, games, installation, etc.) for over a decade. You can follow her on Twitter @hannahnicklin, and read more about her personal practice on hannahnicklin.com
Nils Deneken - Co-owner and Artistic Director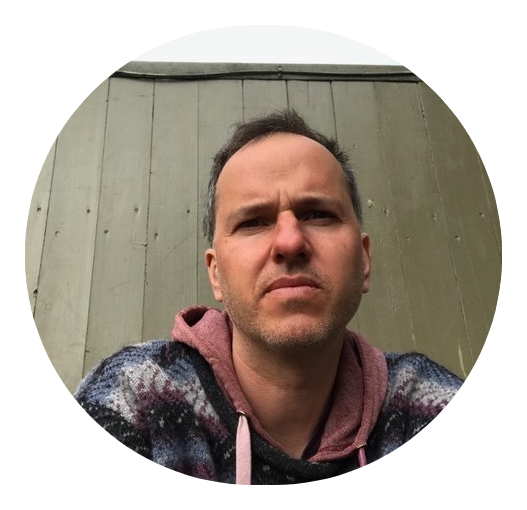 Nils Deneken founded Die Gute Fabrik in 2008, after a student IGF nomination for Rückblende. He worked as the studio lead and art director and is the originator and Creative Director of the studio's latest output: Mutazione. Now that Mutazione is released, Nils focuses on family life and Art Direction for the upcoming project. He currently lives and works remotely on the island of Bornholm. You can occasionally follow him on Twitter @NilsDeneken.


Katrin-Anna Zibuschka - Lead Programmer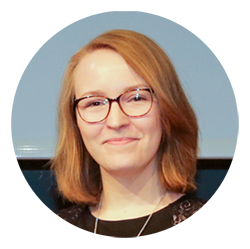 After years of ordinary software development, Katrin decided to turn her passions for computer science, social engagement and games into profession. She did a bachelors degree in "MultiMediaTechnology" and joined Die Gute Fabrik in 2017 as a programming intern on Mutazione. These days Katrin works from Austria and focuses on programming and interdisciplinary communication. You can find her portfolio at colorfulkati.com
Morten Mygind - Senior Programmer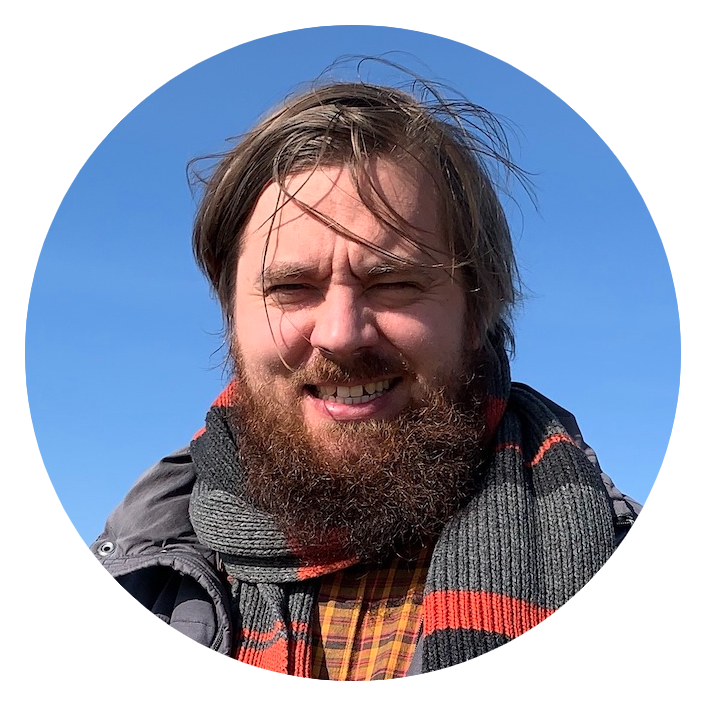 Morten joined Die Gute Fabrik back in 2016 as lead programmer on Mutazione. He is a veteran game developer with around ten years of experience. He is an expert in game programming, audio design and music composition, and he has worked in a wide range of genres and platforms. He holds a MSc in Information Technology, focused on Audio Design, Games and Programming. You cannot find him on social media: he abandoned his accounts, and is now living blissfully in his cave.
Roxanne van Dam - Programmer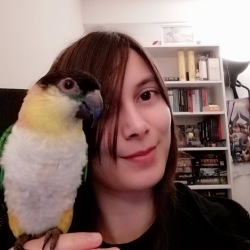 Roxanne is a programmer from the Netherlands where she worked at a few indie game studios, before moving to Denmark to pursue a master's degree in Games. As a programmer she focuses on prototyping and gameplay. You can find her portfolio at ravandam.com, and follow her on Twitter for bird pictures.


Angus Dick - Technical Artist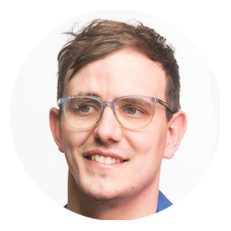 Angus is an Animator and Illustrator based in the UK, who has been working on projects for Film, TV, print and games since 2011. He has provided animation for Frobisher Says, Hohokum, Over the Alps and I am Dead, as well as created Pool Panic with Rekim Ltd for Adult Swim Games. Say hi on twitter @angusdick, and check out his previous work on his website.


Char Putney - Story Lead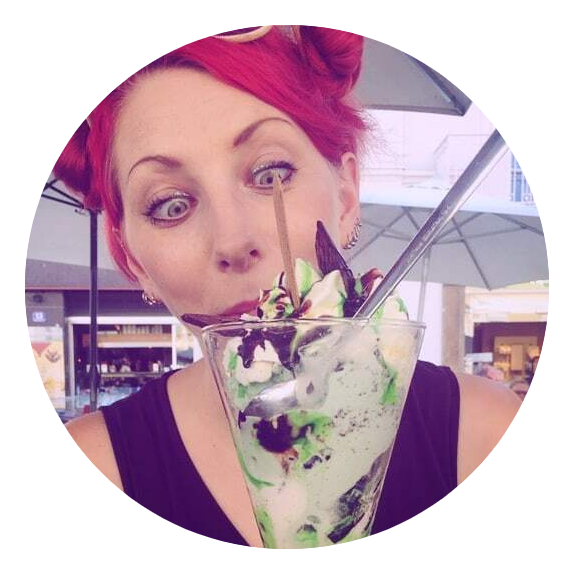 Charlene Putney is an award-winning writer and teacher from Ireland. After working at Google and Facebook in management positions, she turned to the more creative side of tech and began writing for videogames in 2013. Most recently, she worked on Divinity: Original Sin 2 and story for the upcoming Baldur's Gate 3. She also teaches interactive fiction at university level and yoga on the weekends. Say hi to @alphachar!


Ben Wilson - Creative Producer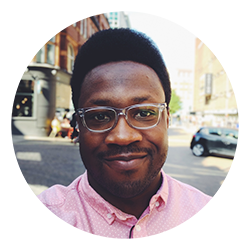 Ben Wilson is a game maker from the UK who started his games journey as a solo indie developer, made the leap to large scale AAA, then moved back to indie. He has been involved in games as a designer, a programmer, and a creative producer over a wide range of projects. Ben is currently based in Nottingham, and you can find him on Twitter @zerofiftyone_.




---
Current Collaborators:
A slightly mysterious category of people we are currently working with... More will be revealed in due course. But for now:
Harry Josephine Giles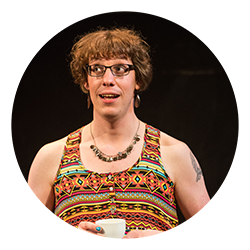 Harry Josephine Giles is a writer and performer from Orkney who lives in Leith; their latest book is The Games (Out-Spoken Press, 2018). Harryjosephine.com @harryjosiegiles on Twitter, Facebook and Insta. Profile photo by Rich Dyson.




Sharna Jackson
Sharna Jackson is a writer specialising in fiction and non-fiction for young audiences. She is also a curator and Artistic Director. You can find her online at sharnajackson.com, or @sharnajackson (twitter) and @sharnajackson (instagram)



Ida Hartmann - 2021 Writing and Narrative Design Intern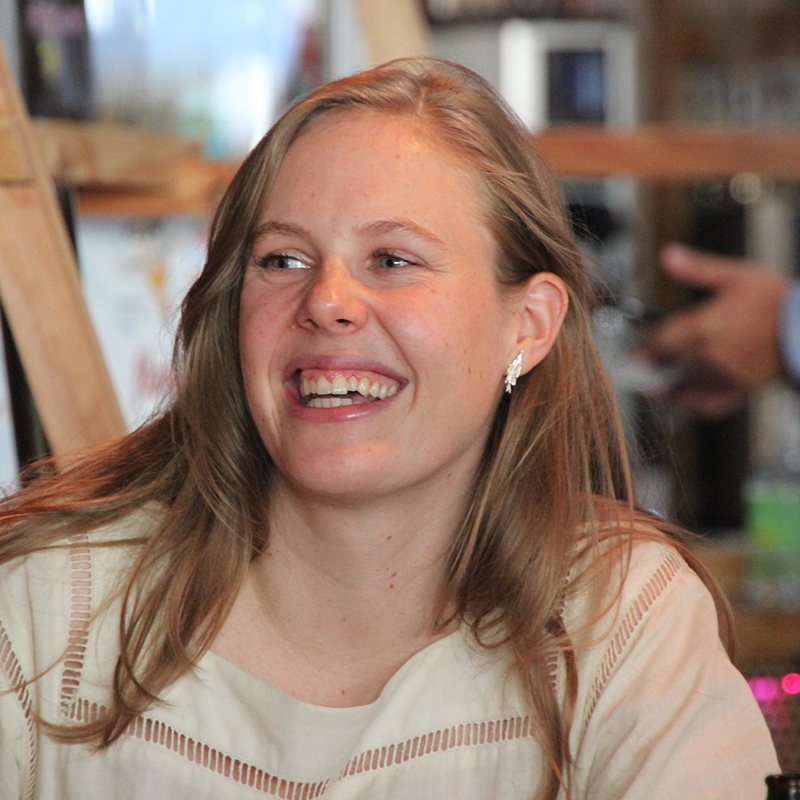 Ida is a comic artist and game writer from Copenhagen, Denmark. In 2020 she made her debut as a game writer and artist with the autobiographic interactive graphic novel, Stilstand, made in collaboration with Niila Games.
See more art, comics, and sad jokes from Ida on her Instagram @idamahara, or visit her slow brewing twitter account @idahrtmnn.
---
Placement Student Collaborators
Daria Radu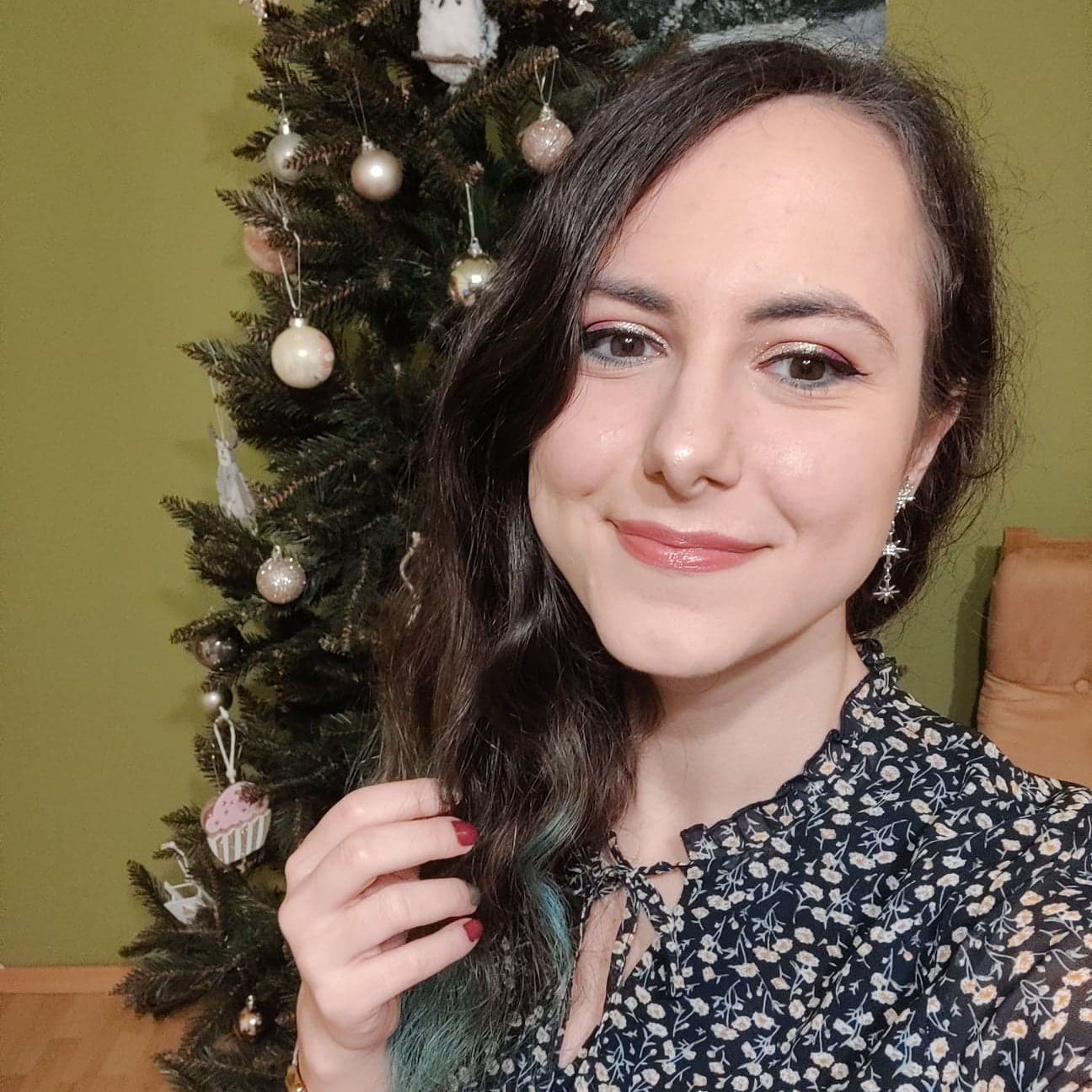 Daria is currently studying Game Development at ITU in Copenhagen, Denmark, after realising that pure software development became a little bit of a boring task. She spent years working in Web Development with companies like Tradeshift and Zendesk, and is now trying to fuel her creativity by working with Die Gute Fabrik. Outside work hours, you can find her dancing around to whatever song is currently stuck in her head. Say hi at @sparklesdaria!
Alexandra Labusová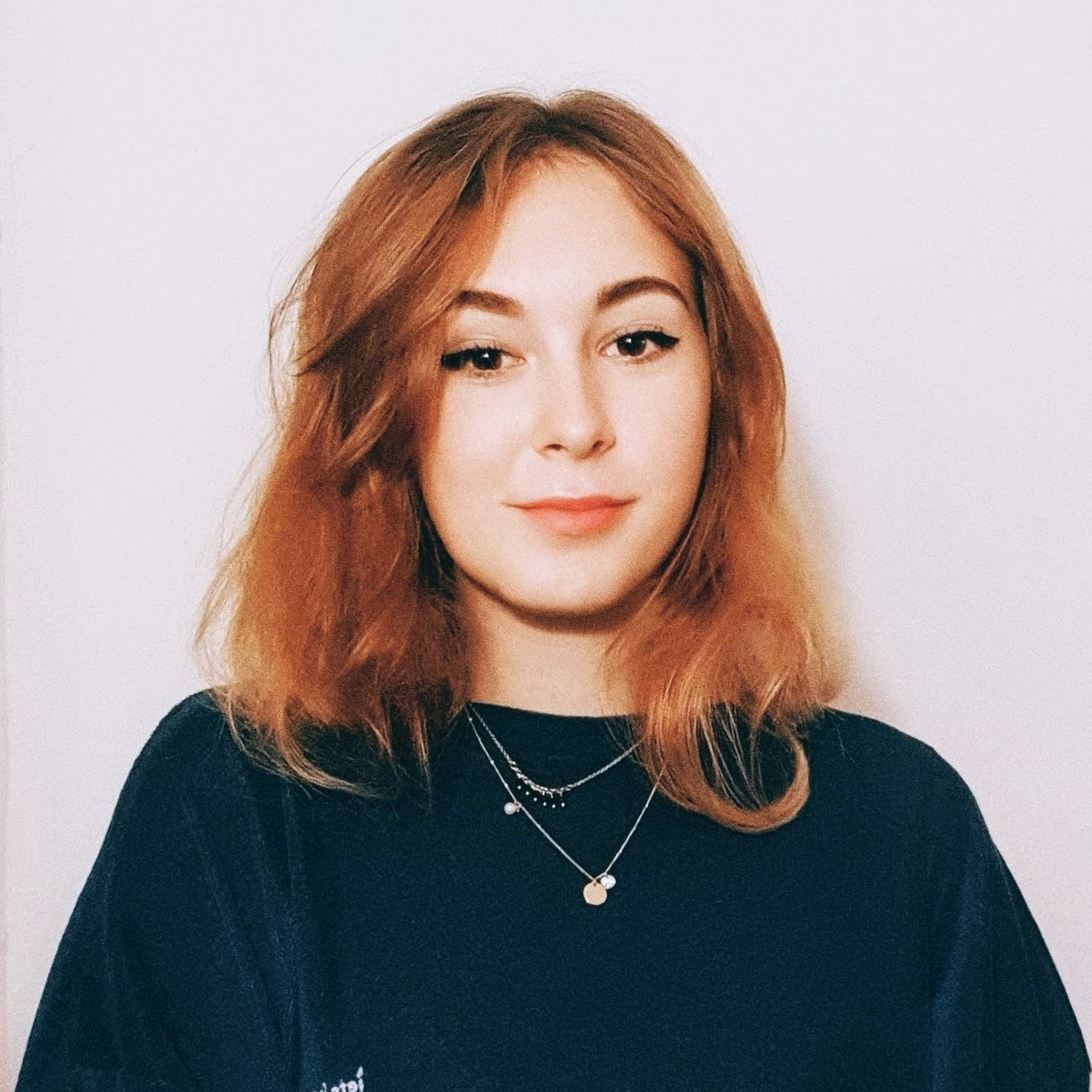 Alexandra is finishing her masters degree in Game Design, working on a master thesis collaboration with Die Gute Fabrik. She is from Slovakia and holds a bachelor degree in Multimedia Design and Web Development. As a designer, she is interested in UX/UI, testing and interdisciplinary communication. When not working, she is probably relaxing in some weird yoga pose while learning Danish on Duolingo.
---
Recent Collaborators:
Clara Fernández-Vara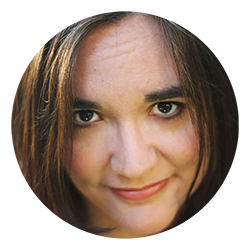 Clara Fernández-Vara teaches game studies and narrative design at the NYU Game Center, and works as a narrative designer through her company Fiction Control. She has contributed to commercial games for Big Fish Games, Warner Bros. and the Spanish National Ballet, amongst others. Website: Clarafv.net Twitter: @clarafv 
Tanuja Amarasuriya
Tanuja Amarasuriya is a director, dramaturg and sound designer based in Bristol, UK. She is co-Artistic Director of Sleepdogs, and a resident at Watershed's Pervasive Media Studio. Find her online via Sleepdogs.org and on Twitter @tanuja_a



---
Co-Owners
We also have an advisory and consulting board of Co-owners, which is led by Christoffer Holmgård (Finance and Governance) with Douglas Wilson (Game Design) and Nils Deneken. Nils also founded the company and is a Co-owner, but as he's also Art Lead, you can read about Nils above.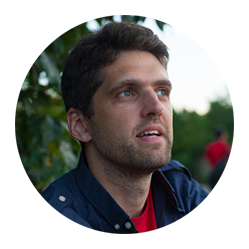 Douglas Wilson is a co-owner of Die Gute Fabrik. Douglas is best known for his motion control game, Johann Sebastian Joust, winner of the Innovation Award at the 2012 Game Developers Choice Awards. He was also Lead Producer on the local multiplayer compendium Sportsfriends, and a designer and audio programmer on the narrative adventure game Mutazione. Douglas now lives in Melbourne, Australia, where he is a Lecturer at RMIT University, teaching and researching game design. You can follow him on Twitter @doougle.
Christoffer Holmgård is a Co-Owner and Financial Officer of Die Gute Fabrik, and also a co-founder and the CEO of Modl.ai. Before starting up Modl.ai, Christoffer was director Die Gute Fabrik and did extensive research as an assistant professor in AI and Machine Learning for Games at Northeastern University. You can follow him on Twitter @holmgard, and read more about his other company at Modl.ai