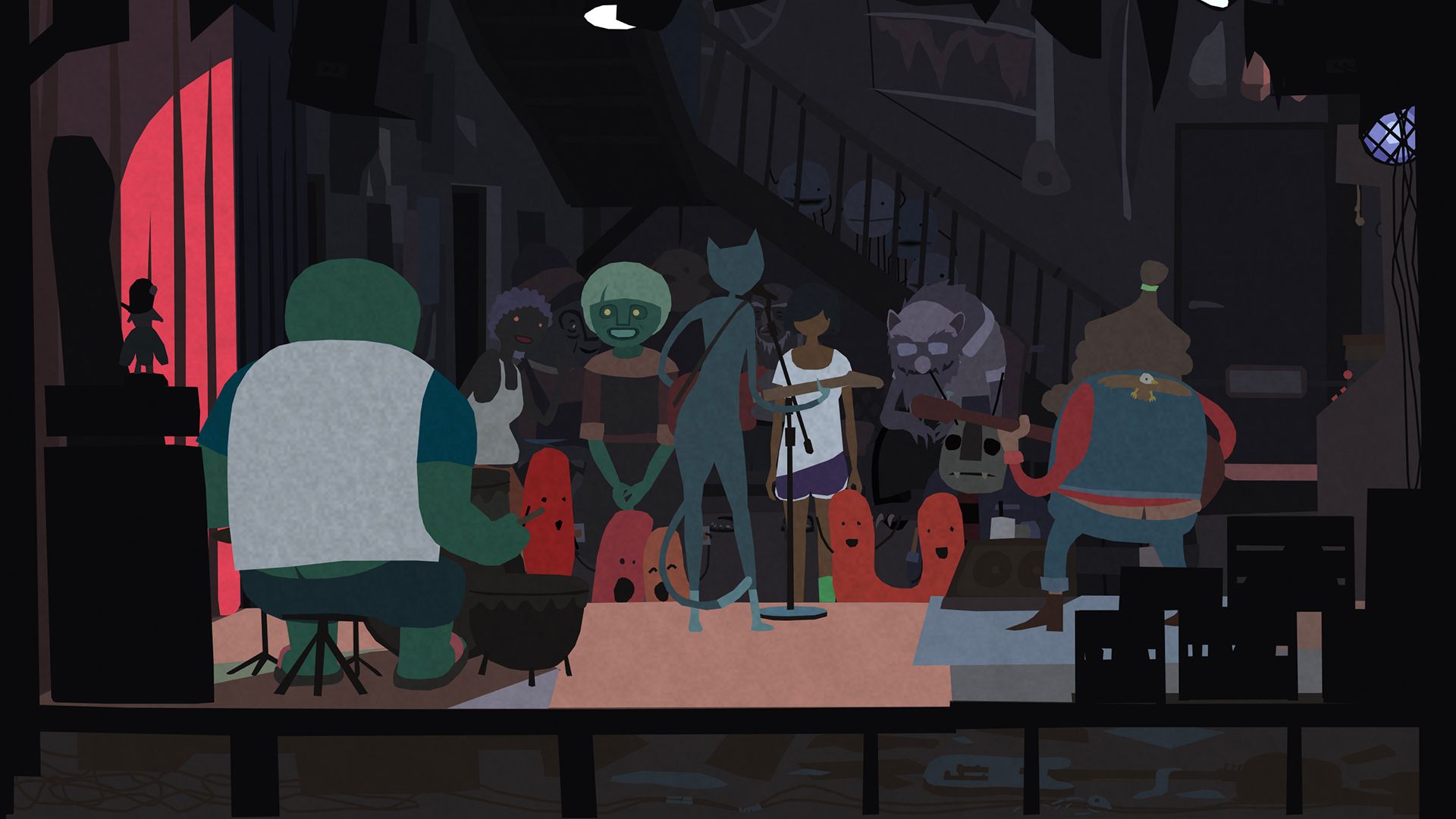 Into the Depths: The Music of Mutazione — Part 4
We are delighted to share the final episode of Into the Depths: The Music of Mutazione, a four-episode podcast in which Douglas Wilson talks to Alessandro Coronas (Music and Audio Design) and Nils Deneken (Creative Direction) about the music of Mutazione. Here's more from Doug:
We've posted Episode 4, the final episode of the series. In this episode we talk about the wide variety of musical genres in the Mutazione soundtrack, as well as key pieces of music that score some of the game's juiciest story moments. We also play a bunch of Alessandro's old drafts and early sketches:
It's been really fun to spend this time reflecting on so many years of development, and to go so in-depth on one particular chunk of the game. I feel so grateful to have been able to work with Nils and Alessandro and the rest of the team, so I hope that gratitude comes across in the podcast! Don't miss the earlier three episodes in the series, which you can find here, here, and here.
This special podcast series has been a partnership with Eggplant, a podcast about making games (I'm one of the regular co-hosts). As usual, thanks to Alessandro for painstakingly producing these episodes, as well as to Nick Suttner for editing them for and publishing them via Eggplant.
If you want to hear more in-depth interviews about game development, check out some of our other Eggplant shows and follow us on Twitter at @eggplantshow. We also have an Eggplant Discord server where you can discuss the episodes and ask questions. If you want to hear more specifcally about Mutazione or any of our forthcoming projects, you can follow us on Twitter at @gutefabrik.