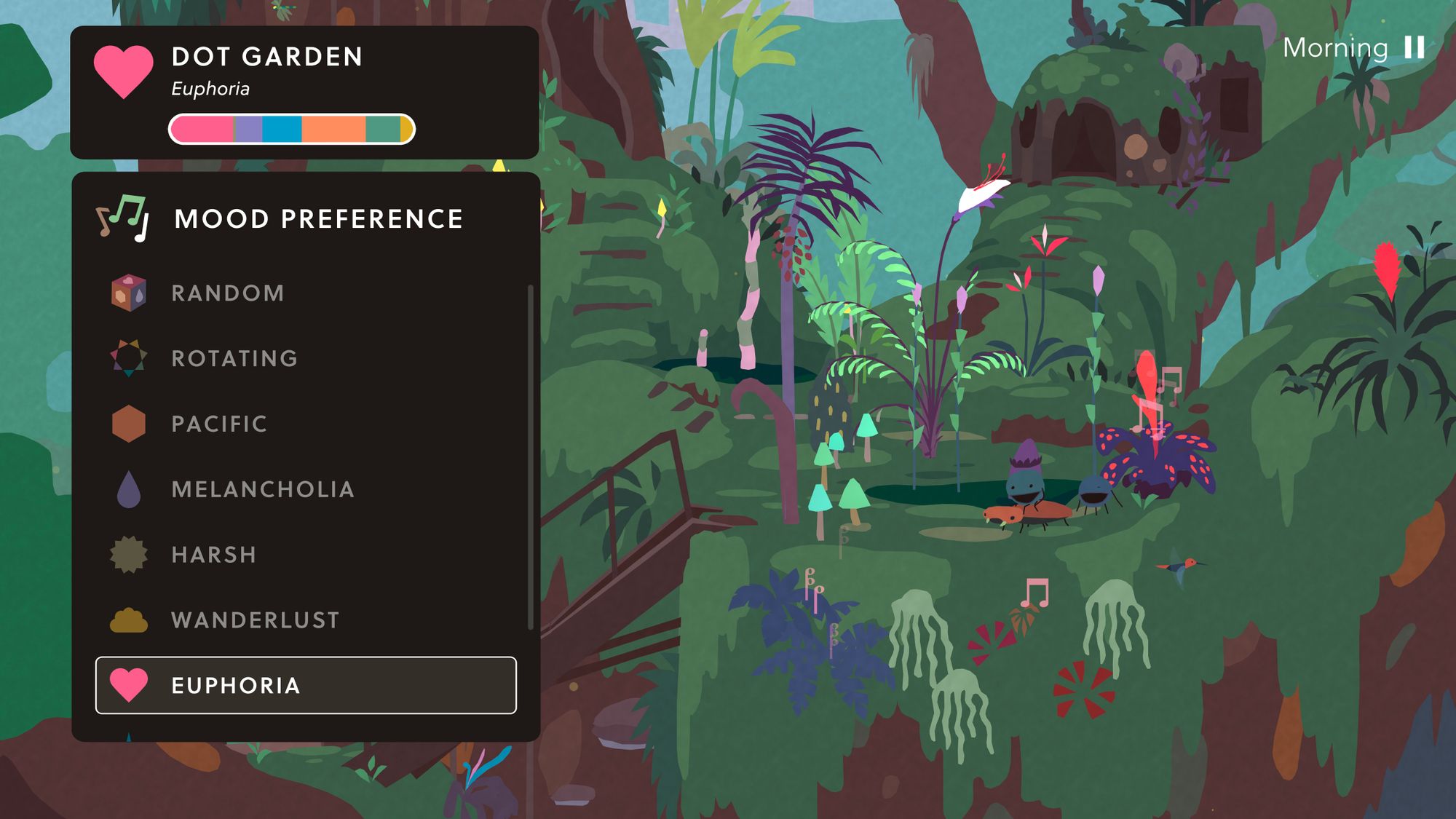 Into the Depths: The Music of Mutazione — Part 2
We are delighted to share Episode 2 of Into the Depths: The Music of Mutazione, a four-episode podcast in which Douglas Wilson talks to Alessandro Coronas (Music and Audio Design) and Nils Deneken (Creative Direction) about the music of Mutazione. Here's more from Doug:
Welcome to Episode 2! For more background on the ideas and intent of the series as a whole, check out our post on Episode 1 (see here.)
This particular podcast episode focuses on the creation of  Mutazione's generative musical gardens, the visions we initially had for them, and how that grew and re-shaped as we worked on the game over the years. Look out for a blog post from Nils on Thursday this week for more insights into the visual development of the gardens, plenty of exclusive, never-seen-before sketches and concepts to come!
This series is being released in partnership with Eggplant, a podcast about making games. Episode 1 can be found here, and we'll be releasing each subsequent episode every two weeks. This is Episode 2!
Over the remaining two episodes, we'll cover the evolution of the town music, and all the other moments of story music throughout the game. It's been great to share this mini series with you, and I hope you're enjoying listening as much as we did the chance to talk more about the evolution of the music of the game.
Big thanks to Alessandro for painstakingly producing these episodes, as well as to Nick Suttner for editing them for and publishing them via Eggplant. We'll post when the next episode is live, but you can also follow us on Twitter at @gutefabrik, or Eggplant at @eggplantshow.