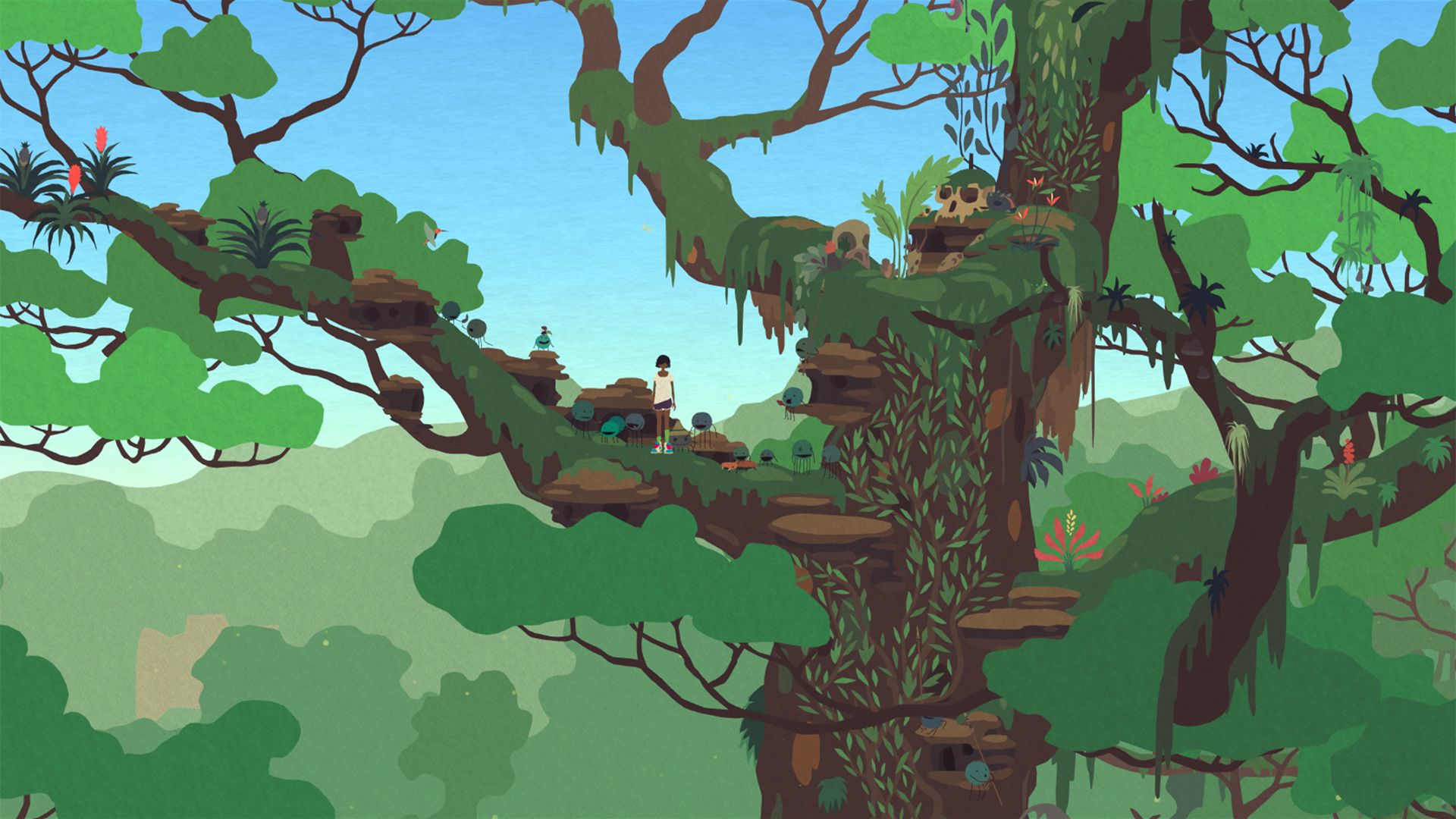 Into the Depths: The Music of Mutazione — Part 3
We are delighted to share Episode 3 of Into the Depths: The Music of Mutazione, a four-episode podcast in which Douglas Wilson talks to Alessandro Coronas (Music and Audio Design) and Nils Deneken (Creative Direction) about the music of Mutazione. Here's more from Doug:
Over the holidays we posted Episode 3! In this episode we talk about designing the town music, a major component of the game's soundtrack:
We talk about all our (failed!) experiments trying to make the town music procedural. We ended up scaling back our ambitions, but learned a lot of lessons along the way. As in Parts 1 and 2 of this series, this episodes features excerpts of unreleased music.
The town music features heavily in Alessandro's official Mutazione soundtrack, which you can find on a variety of platforms here.
This special podcast series is being released in partnership with Eggplant, a podcast about making games (I'm one of the regular co-hosts). We'll be releasing our final episode next week, about all the other music that accompanies other moments in the game (e.g. cutscenes).
As usual, thanks to Alessandro for painstakingly producing these episodes, as well as to Nick Suttner for editing them for and publishing them via Eggplant. We'll post when the next episode is live, but you can also follow us on Twitter at @gutefabrik, or Eggplant at @eggplantshow.