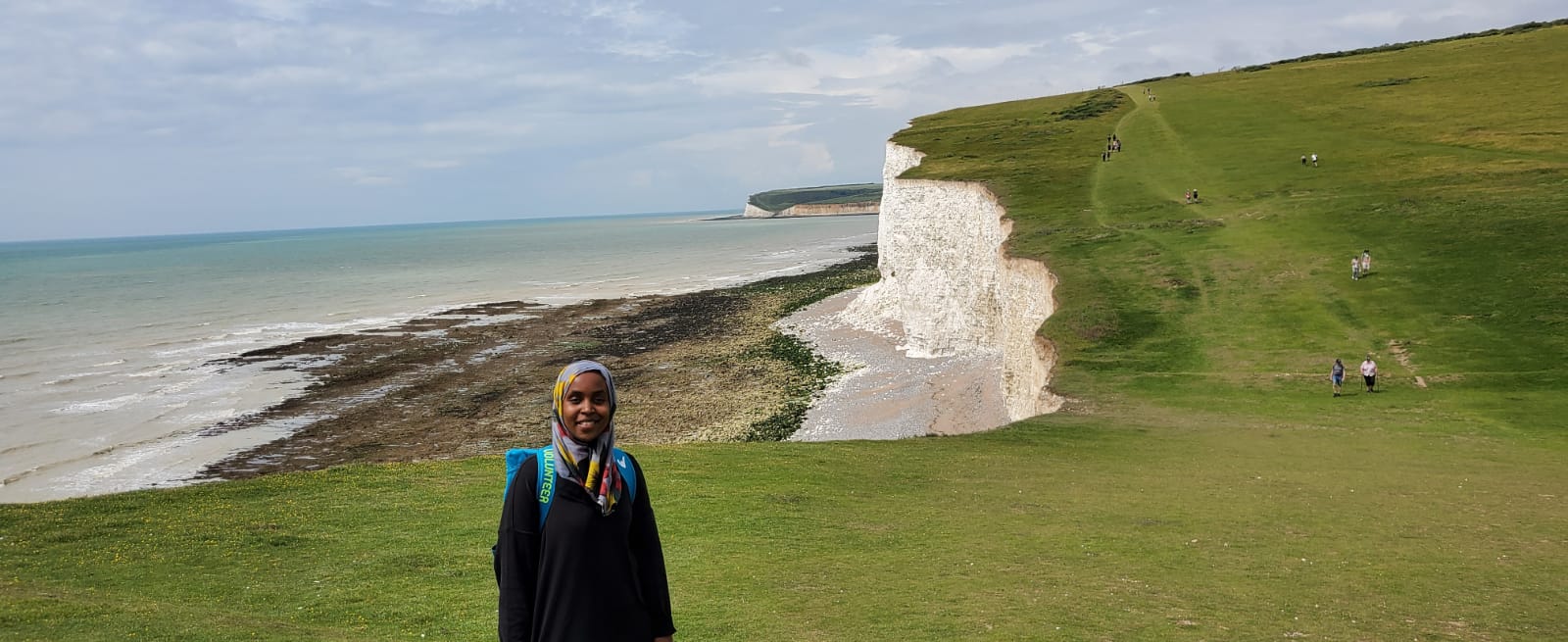 Die Gute Fabrik 2022 Writing Internship Reflection - Halima Hassan
This is the wrap-up reflection of our wonderful 2022 Game Writing Intern Halima Hassan, you can also read our 2021 intern Ida Hartman's reflection on her time with us here. Writing on our current project will be locked soon, so it will be a couple more years before there will be funding and material for a new internship, but we thank everyone who has applied to the previous two positions, and will be writing up our own reflections before the end of the year.
The time has come to look back at my experience with Die Gute Fabrik as the studio's 2022 Game Writing Intern; a time that has helped me develop and transform my own practice in an invaluable and permanent way. I was recently telling a friend how amazing and fortunate it is to have the time to discover and delve into something (a practice, activity, story) that inspires you to create or grow as a creator. For most people, it is the delving part that is tricky; even just finding the time and space to learn, let alone an opportunity that will support you in doing just this.
At the time I applied to the internship I told myself "if I give it my best shot, I will be fine with whatever the outcome is". Which was fine until I heard back after the first round, and I finally acknowledged how badly I wanted it. I wrote in my notes that day "this first step is an achievement in and of itself, to have gotten this far".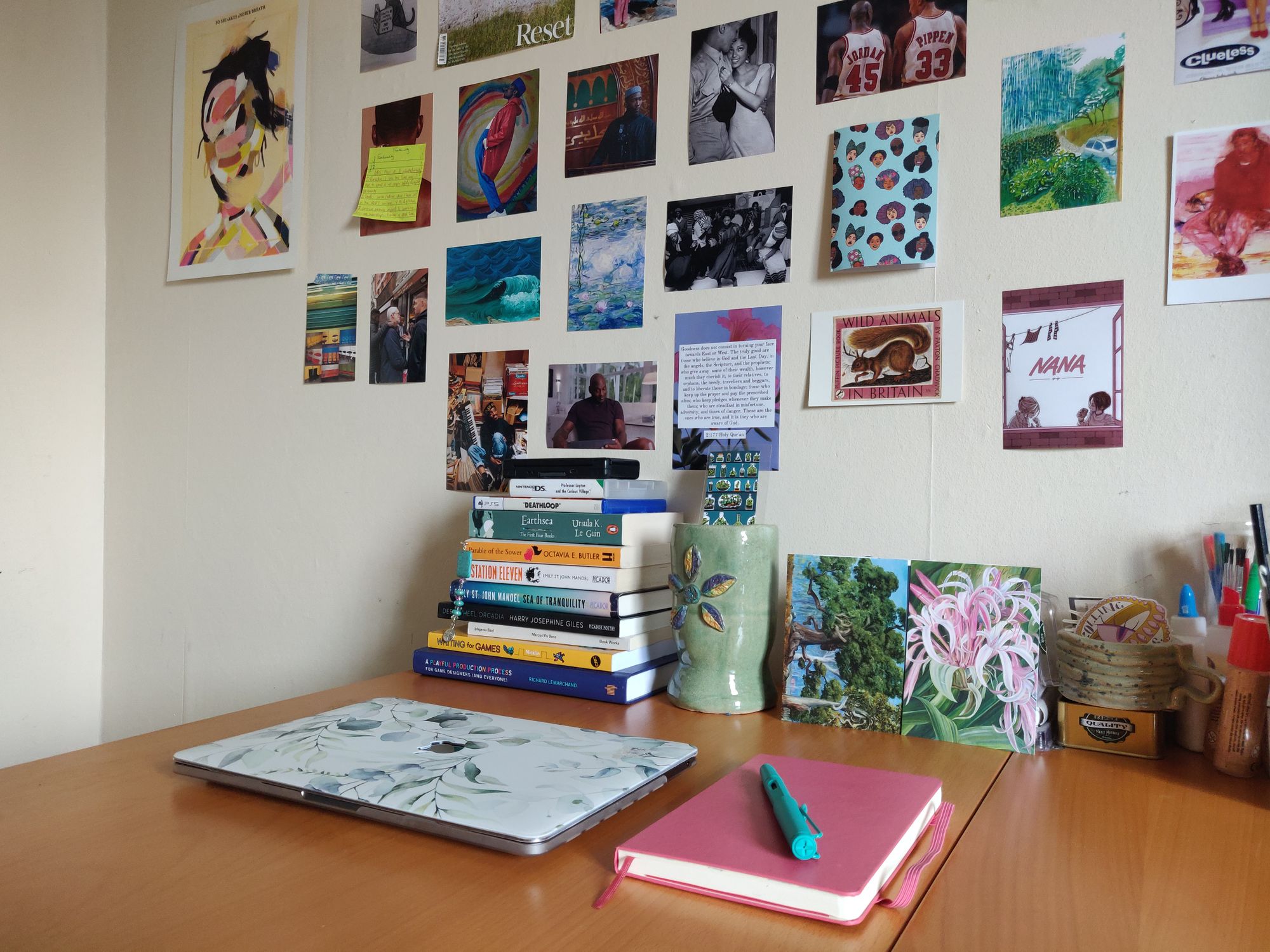 Actually getting the position didn't really feel real until the internship began. Suddenly, in a matter of weeks, I was inducted and supported to WRITE for a VIDEOGAME, alongside remarkable writers. The experience has been one of learning and of listening, and being given time and resources to develop and practice.
Learning and listening in particular arose from the writers' room format. This is the first time I've worked in a writers' room, and I really enjoy collaborating with others and bouncing ideas with an incredible group of people, each with their own unique creative backgrounds.
Being Creative Within a Formed World
My internship began almost 2 years into the development of Die Gute Fabrik's current project, so when I joined a lot of the bigger arcs of the story were already set. And I've found being creative within a formed world to be challenging and incredibly enjoyable. Imagining, exploring interesting themes, and improving my writing within a clear and already-formed brief has really enabled me to grow as a writer.
Throughout the internship I was able to see a little into the processes of other departments and specialists; programmers, artists, musicians to name a few. I was able to see how videogame development relies on us all working together. If a game and process is story-driven, you need to produce writing consistently for the smooth running of the game-making operation.
This relates to the main hurdle I encountered during the internship, which became my major breakthrough. In my personal practice, I enjoy sitting with an idea for some time before drafting it; world-building for ages before getting to the 'point' (telling the story). I find a lot of security and comfort in detailing the background even though, as I've discovered, the true joy for me is - ultimately - imagining interactions and writing dialogue. Although I only encountered generosity, flexibility and patience from the team, I was keen to keep up the writing responsibilities I was trusted with. So, I asked myself: Why do I feel most secure in the background, preparation work? Why am I hesitant to dive in and write?
At Die Gute Fabrik they schedule regular 'Practice Talks' where creative practitioners from other artforms are invited in to talk to the studio over lunch about their practice. During the first few weeks of my internship we had a talk from freelance audio storyteller, writer and producer Ross Sutherland.
Ross spoke to us about what he called ludic writing: a creative, game-like strategy for supporting writing. Essentially: make up a game and then play this game in order to generate stories. He also shared some examples of ludic writing from his experimental audio fiction podcast Imaginary Advice. The refrain that stuck with me from his talk was this: artistic constraints force creative innovation.
I had to view this new way of working - for pay, for a deadline, within a vast system of other people who needed me to deliver in order that they could work - as a playful constraint: here are the 'rules' for this 'game', how can I create within these rules? What if I trusted my instincts, what if I followed the first idea that came to my mind and played with it, rather than over-scrutinising?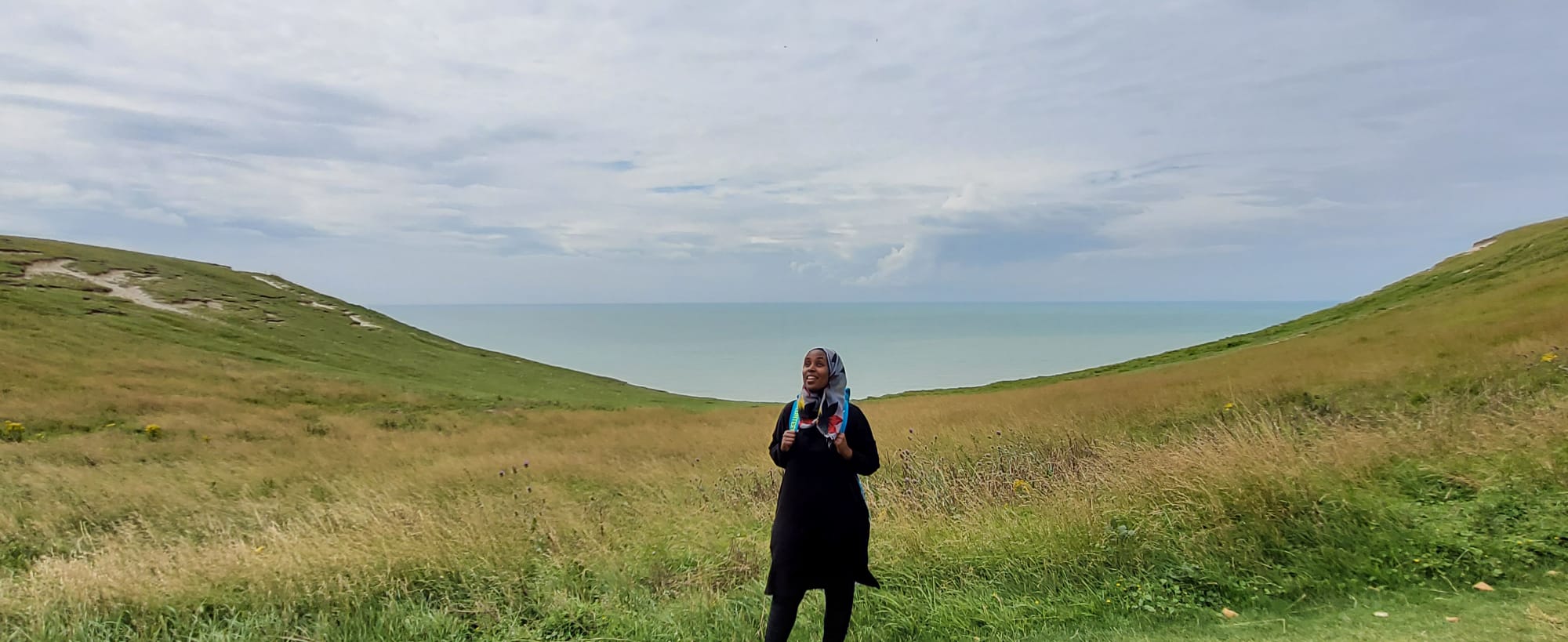 I had my answer - it free'd me up to see preparation as not about having everything before I could start, but building simple frameworks in which I could play and find the work.
There has been a lot of serendipity involved with my journey into games writing. Rediscovering games  during the pandemic, as an escape and a way to stay connected with others safely; to following games people online and joining game-focused Discords. Then to finding this rare internship. I've gotten a chance to learn more about game writing, a chance to write for a game, invaluable mentorship and (soon, as part of the mentoring part of the internship) a portfolio of work that will support me in my career as a writer.
I hope more studios begin to offer internships modelled on the one here at Die Gute Fabrik, that will enable folks to experience this industry in an equitable and non exploitative way. Specifically: with good pay and clear and structured support and guidance. Such opportunities enable individuals like myself to explore burgeoning practices freely. I wish this for people considering entering any creative field, without the means to securely explore new paths on their own.
After five incredible months this is what I know; I want to write for games, I want to work with others to make games and I want to try my hand at making my own game, too. I'd also love to connect with more creatives in and out of this industry, feel free to reach out to me on the many corners of the internet I like to lurk in! Otherwise, watch this space for my brand new portfolio, and other exciting announcements too ✌🏾