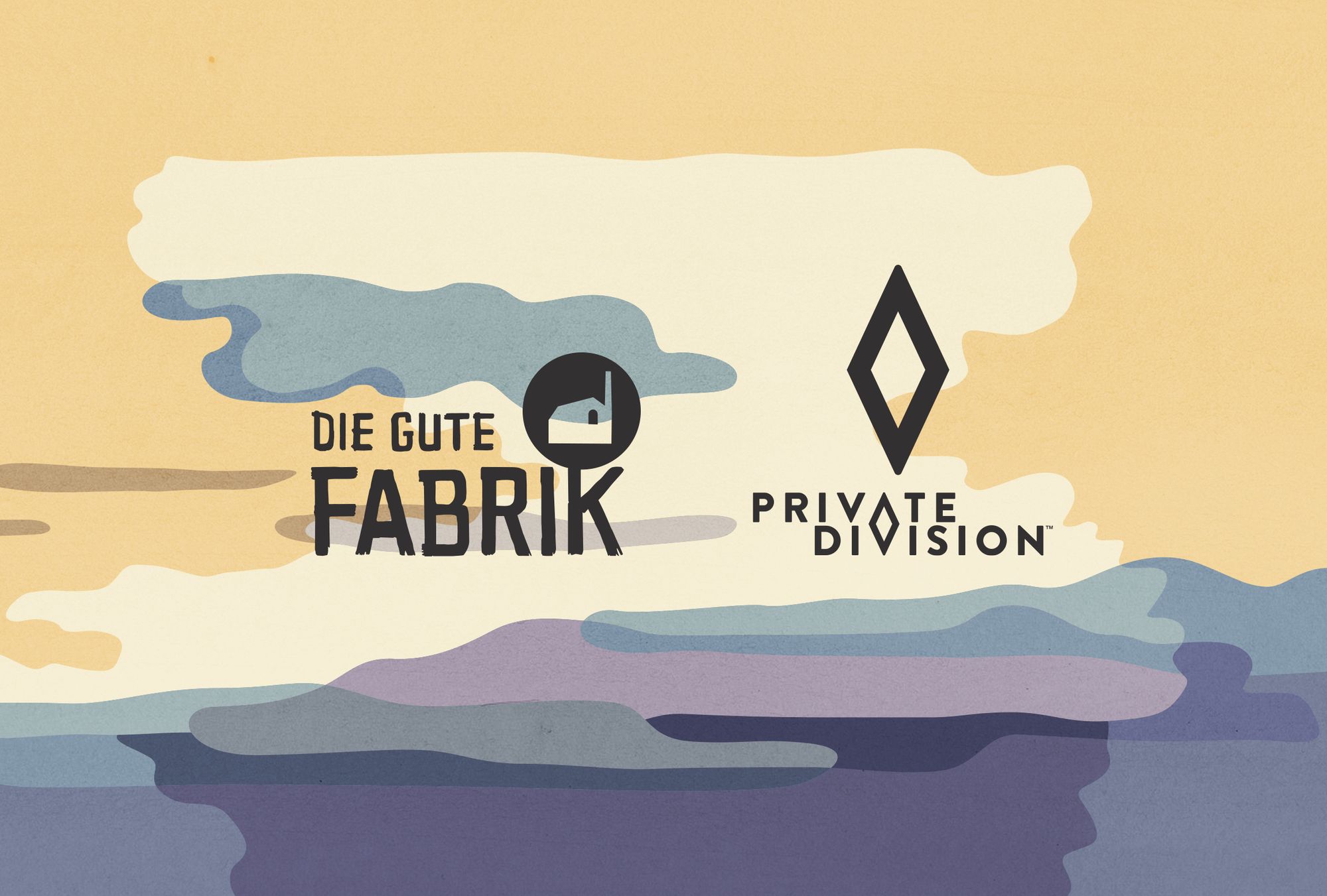 Announcing: Private Division & Die Gute Fabrik
We're delighted to announce that we will be partnering with  Private Division on the forthcoming story-driven adventure game from Die Gute Fabrik. Their support has enabled us to bring together an incredible and diverse team of interdisciplinary collaborators (many of whom we introduced to you recently!). To check out our awesome team, head over to our People Page.
We're thrilled with the expertise and systems to support our next title which Private Division are able to offer, and how strongly they share our vision for the experience we want to build for its players. Not least in supporting the strong ethos and work/life balance which is important to how we want to run the studio. We particularly want to shout out our producers Jen Ashiru and Mika Kurosawa for helping us shepherd the project into production.
It's a little while yet before we can tell you more about the project, but we're excited to build on everything we learned from Mutazione, and rest assured that we can't wait to show you more, In the meantime give @PrivateDivision a follow on Twitter, and admire this lovely launch graphic Nils has prepared for us, a sneak peek at the art style from the new game.
In the meantime, follow us on Twitter @gutefabrik to always hear the latest from us and the excellent folks we're working with.