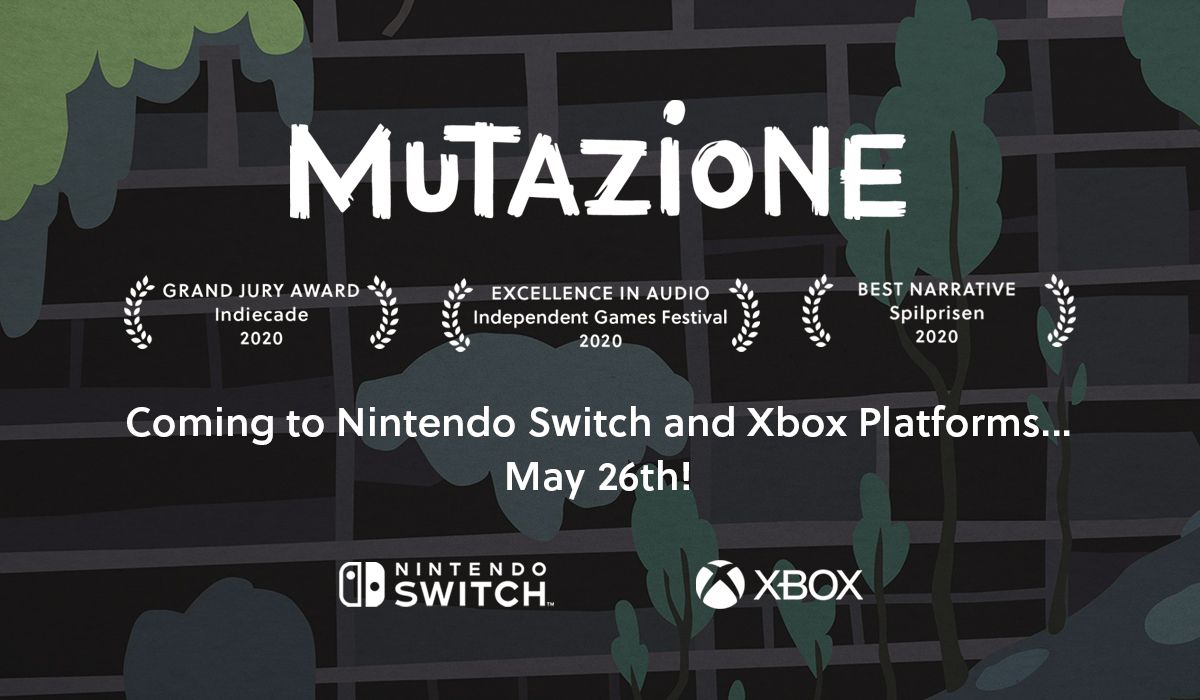 Switch, Xbox, Physical Editions and Vinyl releases!
A news post from Studio Lead Hannah Nicklin.
Phew! I can barely get through the title of this post without feeling out of breath! That's right, today we're delighted to announce that Mutazione is being release in several new and exciting ways. Here are the highlights:
Switch and Xbox ports.
Possibly the question we're asked the most is whether or not we will be releasing Mutazione on Switch, well, as of today I'm delighted to be able to tell you that we will be releasing the game on the 26th May! And you can wishlist it in the store right now!
Xbox platforms are also a really exciting new place to be brining the game to - the indie representation on Xbox is getting really impressive. And in testing Mutazione on there I've especially enjoyed how my little jokes in the achievements come across in their UI. If you're an Xbox fan, you can play Mutazione there from the 26th May!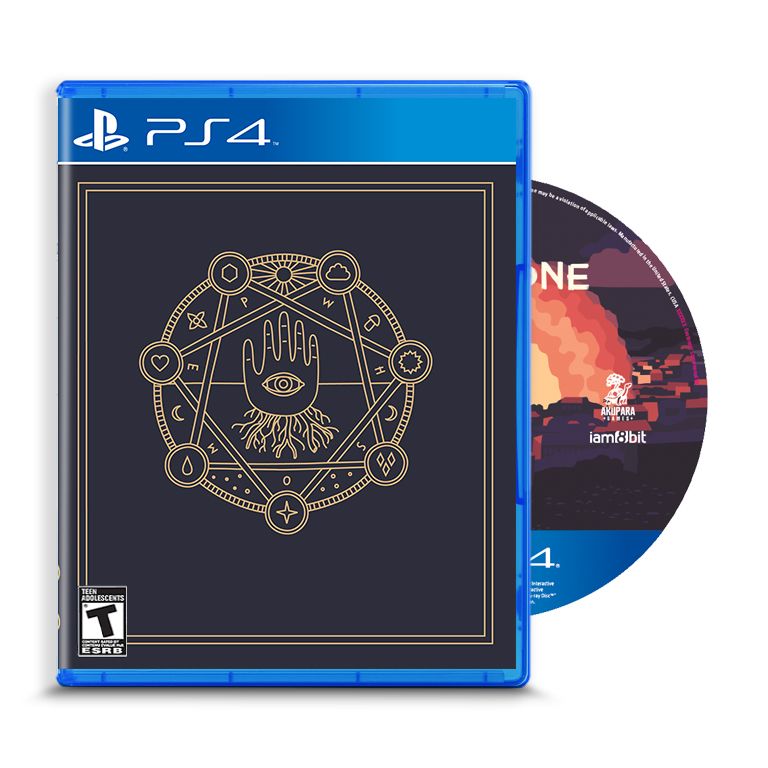 Physical Editions
We're also absolutely delighted to announce a collaboration with Iam8bit! They're going to be producing a Nintendo Switch and PlayStation physical edition of the game, with exclusive cover art, gorgeous plant poster, and a 'seed packet' which will include a special code to a rare plant for you to add to your gardens in Garden Mode. Nils Deneken has done such a wonderful job on the designs, and Iam8bit have been a delight to work with. You can preorder them from Iam8bit.com right now!
Double LP
And the final thing we have to announce is a dream-come-true for a game which was founded on its experimental musical gardens - we're also working with Iam8bit to produce a double LP collecting not just music from the Mutazione soundtrack, but also a second LP which is exclusive, never before heard 'performances' by Mutazione composer Alessandro Coronas, working within the magical musical garden music systems. Nils, not to be outdone of course, has produced an equally stunning gatefold design inspired by 70s psychedelia and the 'new age' era in which Mutazione is set. Pre order the stunning double LP now from Iam8bit.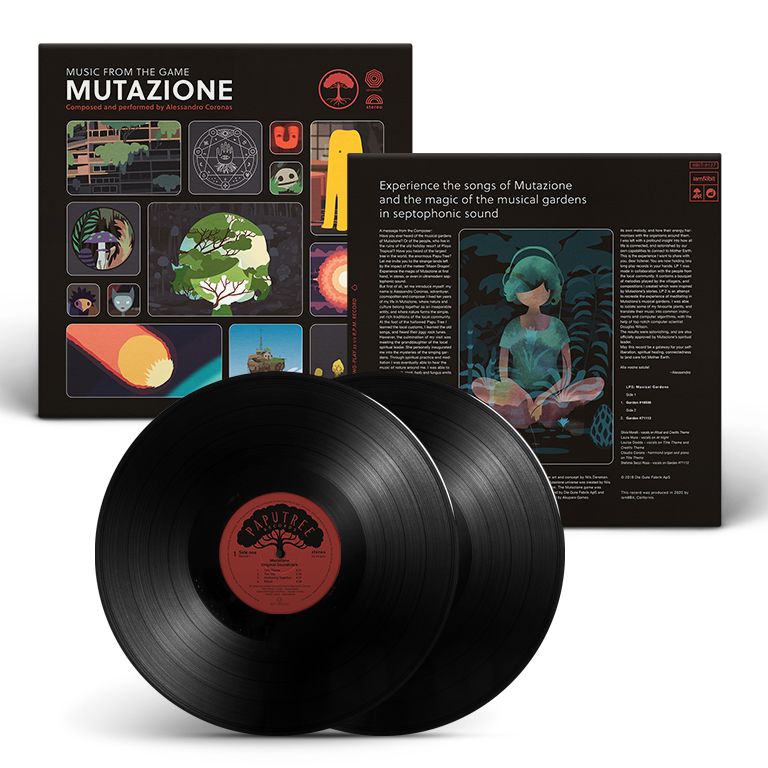 Phew!
That's us for now, we're so delighted to be able to finally release these exciting collaborations, thanks to Iam8bit for their excellent partnership, and to our publishers Akupara for their dedication and hard work in bringing our magical, musical, supernatural story-drive adventure Mutazione to so many new audiences and form-factors.
You can find links to all stores, merch and more at: mutazionegame.com