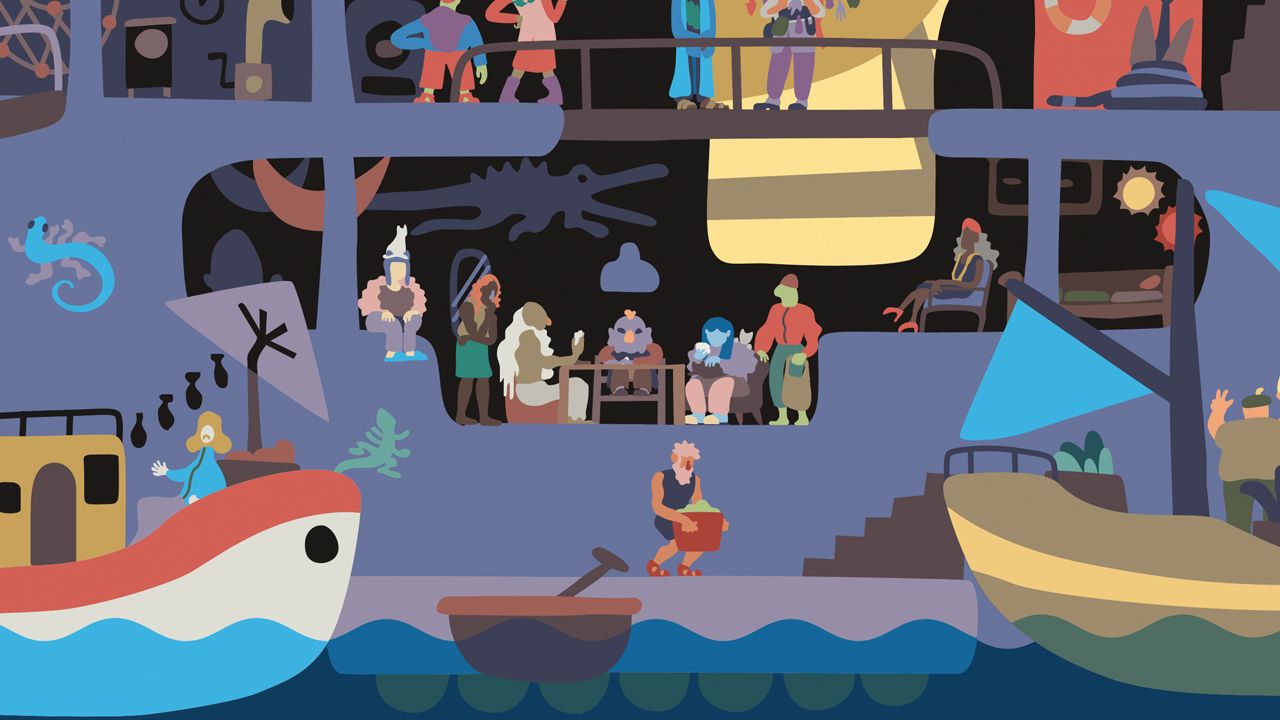 Saltsea Chronicles Card Game Devs play Spoils
In this video, Ben Wilson (Creative Producer), Daria Radu (Card Game Programmer) and Doug Wilson (Card Game Design) sit down to talk about a part of Saltsea Chronicles they all worked on together: Spoils (the card game set in the world of Saltsea).
Take a look at the video below to hear Ben, Doug and Daria explain how to play Spoils and offer a deep dive into the development process of how the card game came to be.
You can also read their development retrospective blog post here.
Wishlist Saltsea Chronicles on Steam here.
Set in a post-flood world, Saltsea Chronicles allows you to guide a misfit crew in search of their missing captain. The investigation and the decisions you make will see you explore a series of beautiful and intriguing islands, meet different communities, and see the lives of people built on the ruins of what came before – all as you unravel the mystery at the heart of the game.
Saltsea Chronicles will be coming to PlayStation 5, Nintendo Switch and PC.
To find out more about the game head to the dedicated website saltseachronicles.com. And follow us on Twitter, Instagram and TikTok as we share more about the game in the run up to launch.