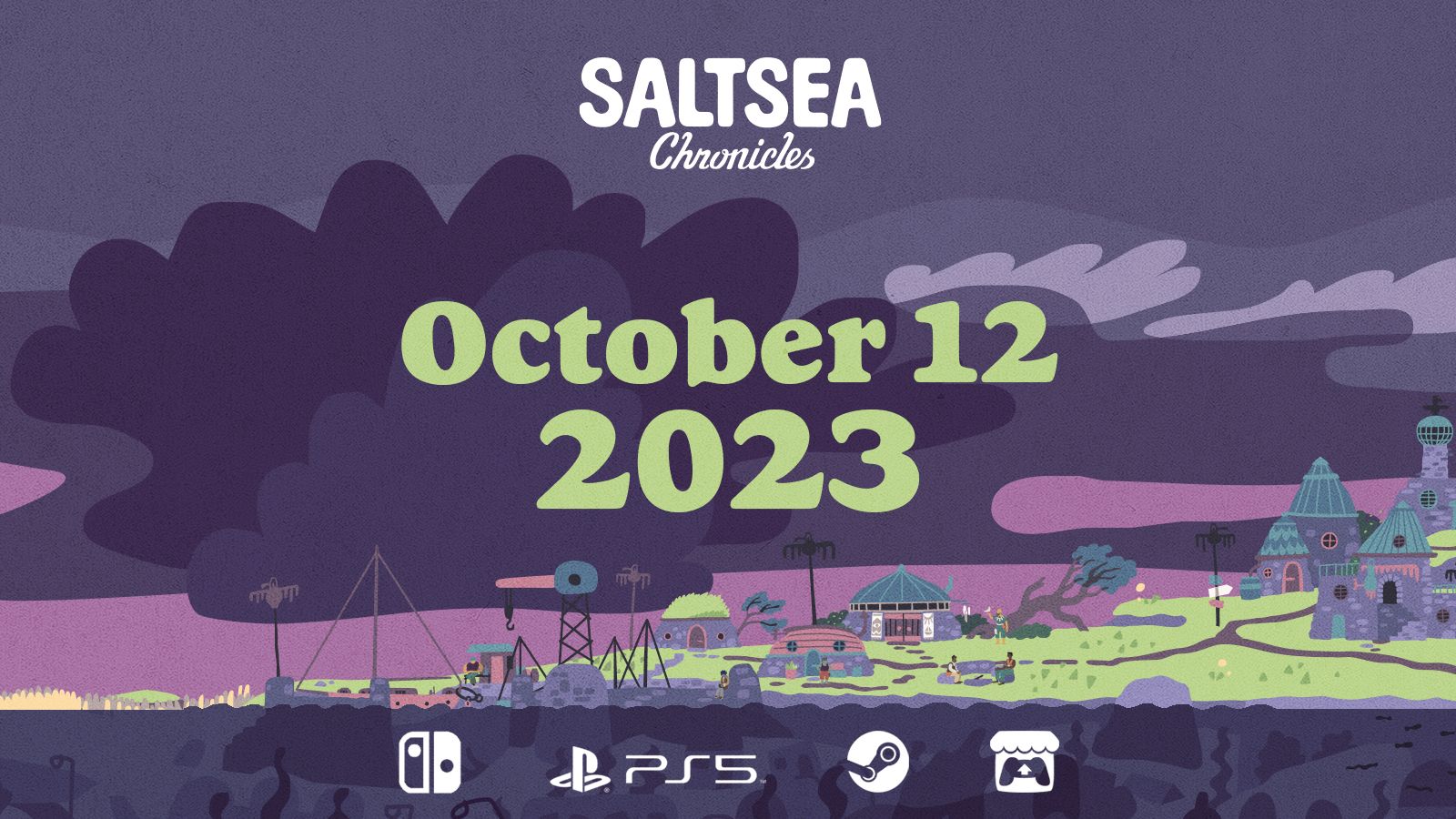 Saltsea Chronicles Release Date
We're delighted to announce Saltsea Chronicles comes out on PlayStation 5, Nintendo Switch & PC/Mac (including Steam Deck) on... 12th October, 2023!
We're so proud of all of the wonderful folks who worked with us on the game and careful, thoughtful and excellent contributions they all made. Saltsea Chronicles is a carefully radical vision of a future world where you play as a whole crew - exploring with the community rather than as a hero, in a story rich with possibilities, and a world full of intrigue and delight.
We've released a brand new trailer to celebrate, watch it now below, and wishlist the game on Steam so you won't miss it!
Wishlist the game on Steam right now!
About Saltsea Chronicles
Set in a post-flood world, Saltsea Chronicles allows you to guide a crew of misfits in search of their missing captain. The investigation and the decisions you make will see you explore a series of beautiful and intriguing islands, meet different communities, and see the lives of people built on the ruins of what came before – all as you unravel the mystery at the heart of the game.
Saltsea Chronicles - coming 12th October, 2023 to PlayStation 5, Nintendo Switch & PC/Mac (including Steam Deck).