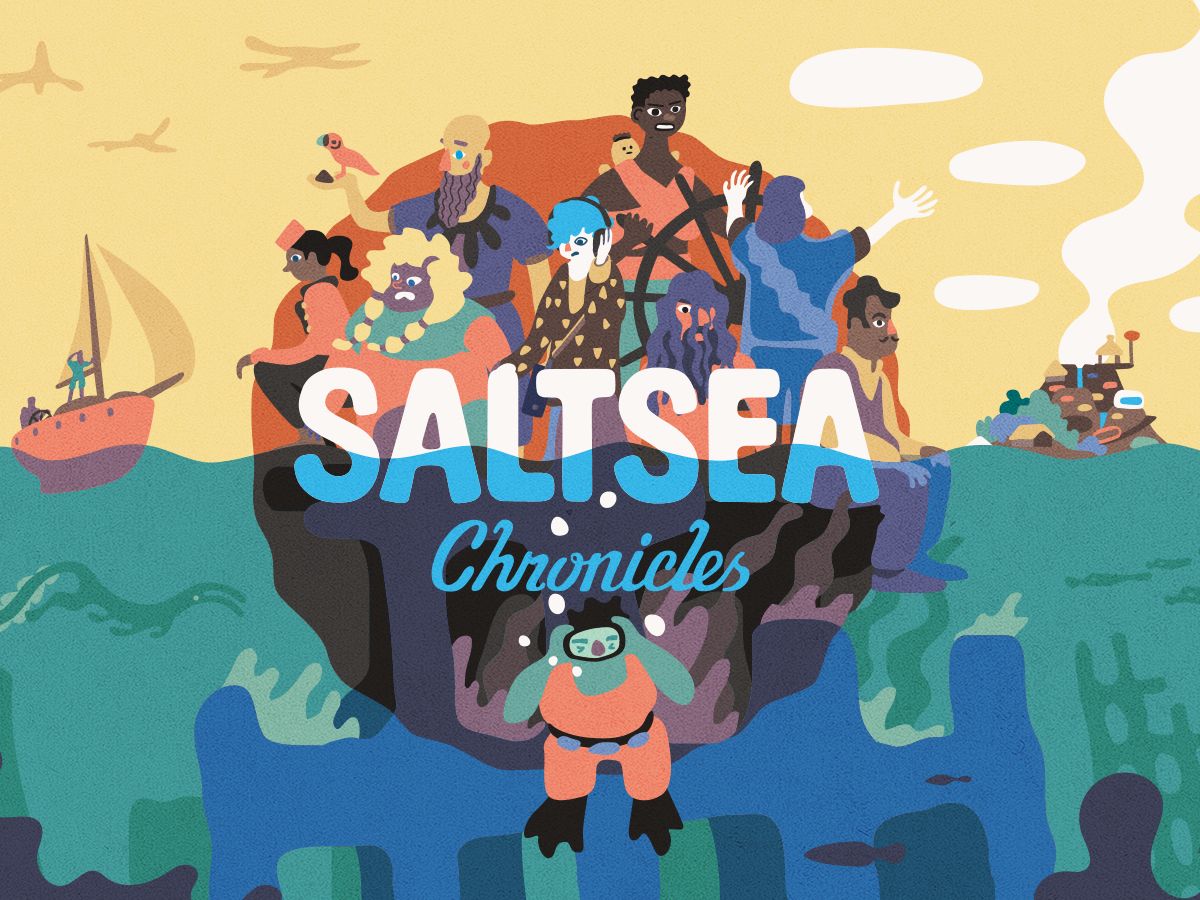 Announcing: Saltsea Chronicles
All of us at Die Gute Fabrik are delighted to announce our brand new story-driven adventure game Saltsea Chronicles, which was premiered today as part of Day of the Devs: Summer Game Fest Edition 2023.
Wishlist Saltsea Chronicles on Steam here.
---
Set in a post-flood world, Saltsea Chronicles allows you to guide a misfit crew in search of their missing captain. The investigation and the decisions you make will see you explore a series of beautiful and intriguing islands, meet different communities, and see the lives of people built on the ruins of what came before – all as you unravel the mystery at the heart of the game.
Saltsea Chronicles will be coming to PlayStation 5, Nintendo Switch and PC later this year. Watch our reveal trailer right here!
Hannah Nicklin, Studio Lead and Creative Director explains a little more about how Saltsea Chronicles was made:
One of my principles as a Creative Director is that how we make is as important as what we make, and I would describe the game as very process-driven. I didn't set out with a grand vision of the Saltsea Archipelago, I started with a 'flooded world, ensemble adventure game where you play as a whole crew, not as a hero' and then designed processes to fill in the details and realise a world together. This is very much a game made via a collectively found process-driven methodology, and I want to take this opportunity to point you to the core team credits page on the Saltsea Chronicles website so you can see the people behind this thrilling story, beautiful world, and wonderful playing experience.
Excellence, intentionality and care are the principles through which I hope to lead the company, and which we all instil in what we make. I hope that this work, just as Mutazione did, continues to be a place of refuge, intrigue, excitement and identification for everyone who plays.
Saltsea Chronicles was made possible by the support of the Private Division Development Fund.
To find out more about the game head to the dedicated website saltseachronicles.com. And follow us on Twitter, Instagram and TikTok as we begin to share more about the game in the run up to launch.
Wishlist Saltsea Chronicles on Steam here.