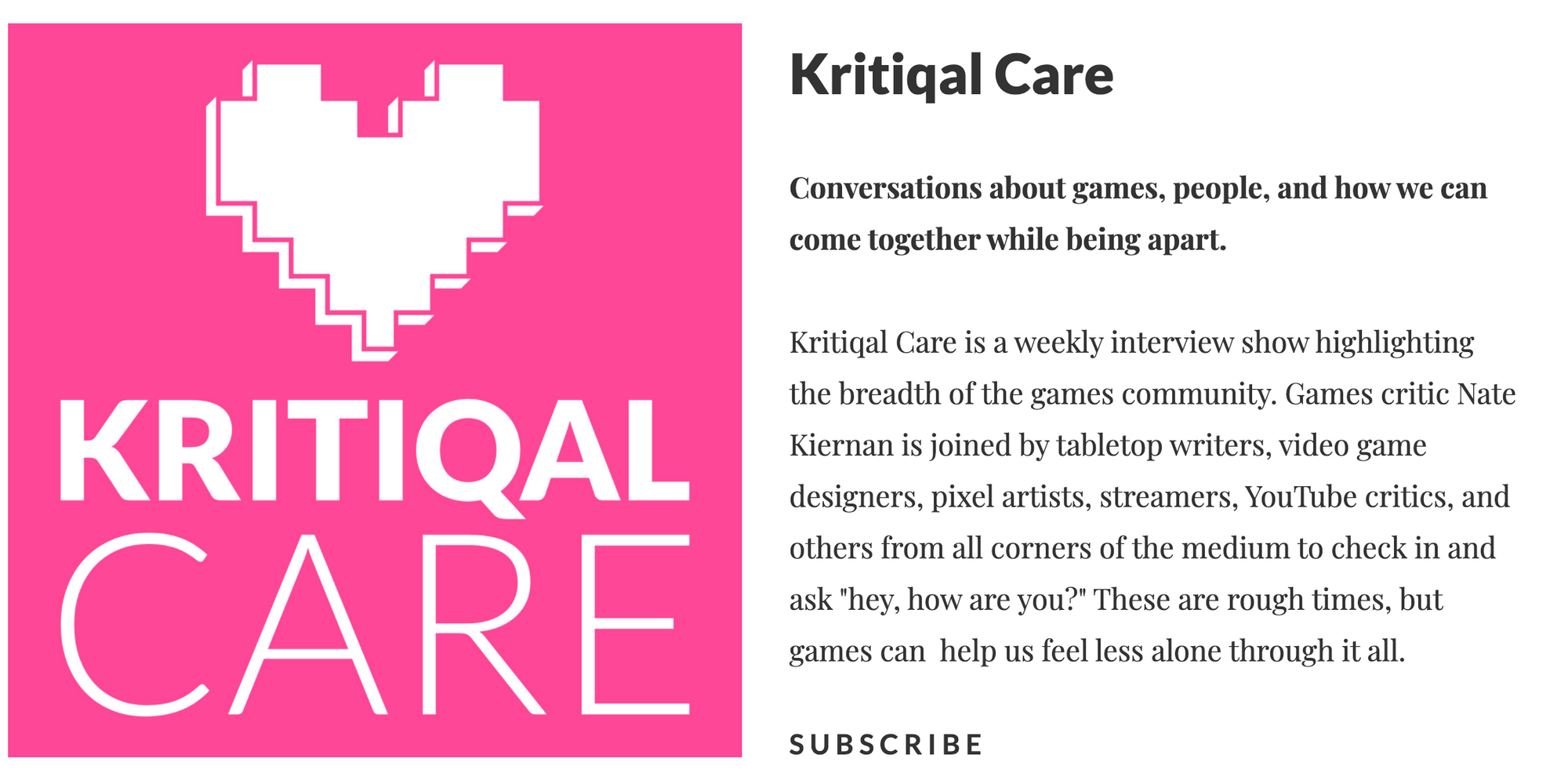 Mutazione Writer & Narrative Designer interviewed on Kritiqal Care
Writer & Narrative Designer on Mutazione, Hannah Nicklin (now CEO & Studio Lead) was interviewed for the recently released 23rd Episode of Kritiqal Care! Here's how they describe the episode:
Hannah Nicklin (she/her) is a writer and narrative designer now working as studio head at Die Gute Fabrik, known for her work on 2019's mutant soap opera, Mutazione. She joined me on Kritiqal Care to discuss how she went from being a playwright to a games author, how Mutazione approaches domesticity and time, and how she is building a more diverse team for Die Gute Fabrik's next project. It was a wonderful discussion on narrative design across mediums, and stay tuned at the end for some teases for what the studio is up to next.
Kritiqal Care offers "Conversations about games, people, and how we can come together while being apart. [...] Games critic Nate Kiernan is joined by tabletop writers, video game designers, pixel artists, and others within the games community to check in and ask "hey, how are you?" These are rough times, but games can help us feel less alone through it all."
We hope you enjoy!