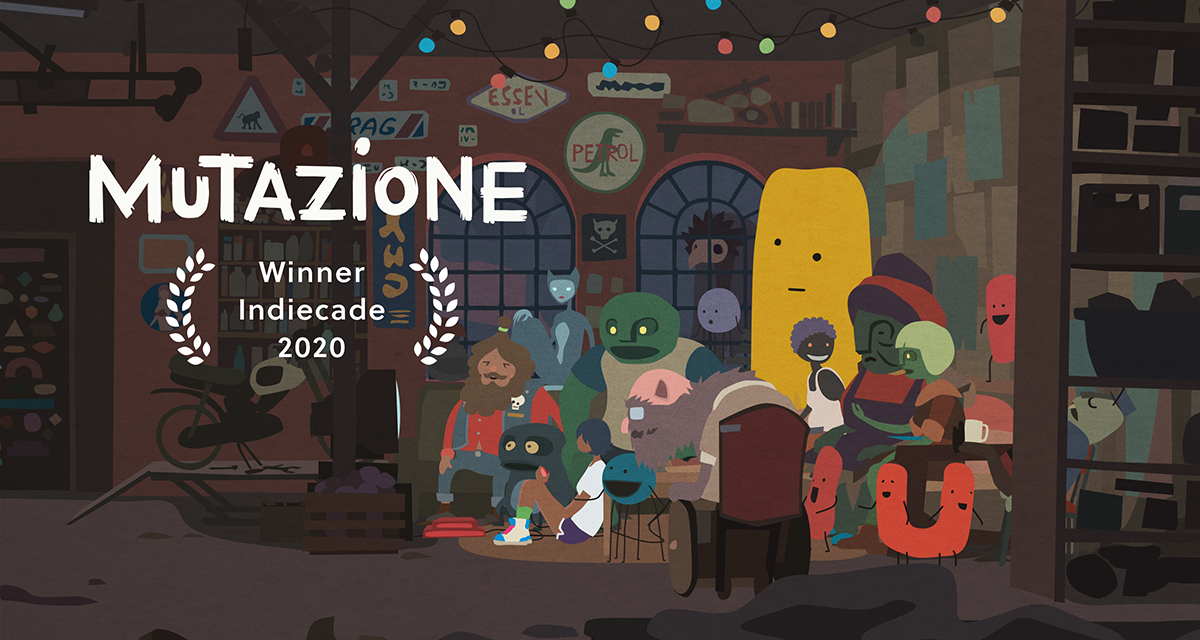 Mutazione wins 2020 Indiecade Grand Jury Prize!
We're delighted and honoured to receive the 2020 Indiecade Grand Jury Prize! As well as nominations for Audio Design, and Visual Design, Nils Deneken (Creative Director on Mutazione) was online on Friday evening (Europe time) to receive the news and thank the Indiecade Jury for the honour. Here's a little quote from co-owner Douglas Wilson on what it means to us:
Die Gute Fabrik owes so much to IndieCade. I first met Nils at the very first in-person IndieCade, 2008 in Seattle, where we were both finalists. We totally hit it off immediately. We realised that both of us were based in the same city, Copenhagen, so we resolved to make some games together. I started game jamming with Nils just a few months later... and haven't stopped since!
Together with a few Danish colleagues, we worked together on a game called BUTTON, which won an award at IndieCade 2011. I still have very fond memories of driving around Southern California with Nils and his family, and also our co-owner Christoffer Holmgård. So, given this history, it's a huge honour for Gute Fabrik to receive another IndieCade award all these years, and we feel very grateful to IndieCade for these opportunities. Even while we're trapped online during this pandemic, we're super grateful to festivals like IndieCade nurturing social spaces for developers around the world.
You can view all of the other super cool award winners on the Indiecade awards page here , make sure you don't miss fellow Danish game Journey of the Broken Circle and our current collaborator Char Putney's other current project NUTS!