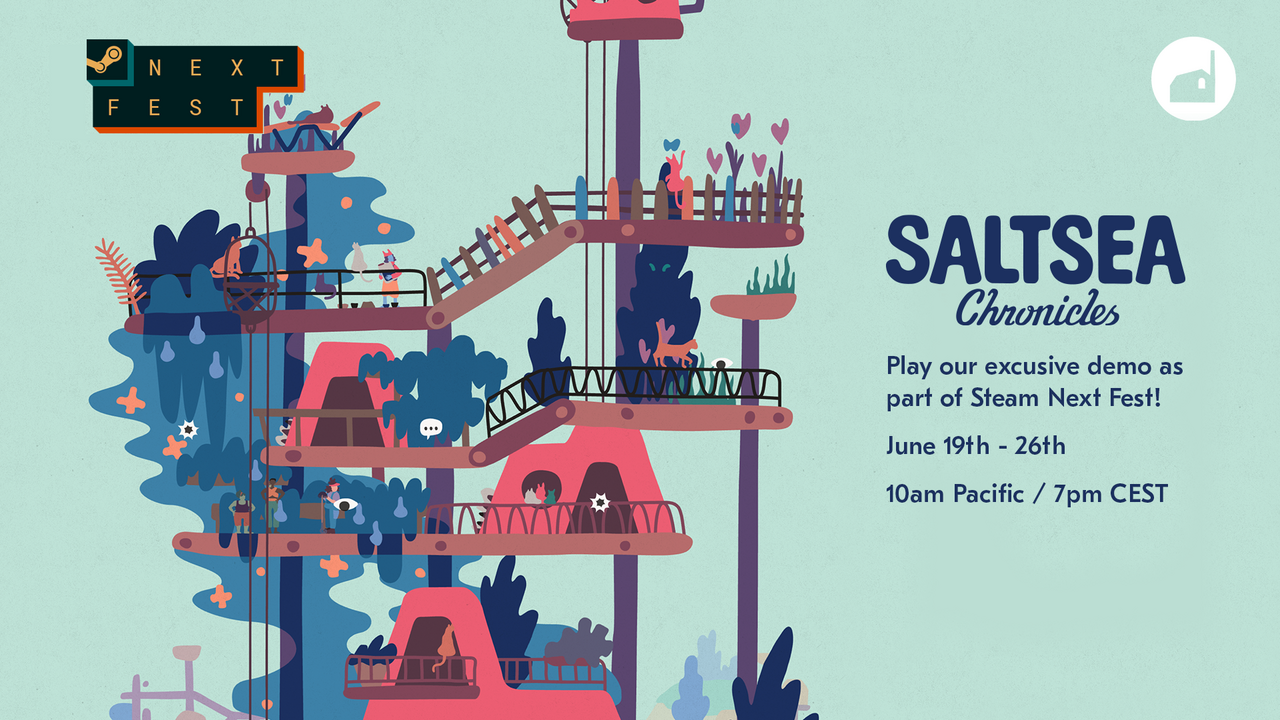 Exclusive Demo of Saltsea Chronicles - Steam Next Fest
We are delighted to share an exclusive, limited-time only playable demo of our brand new story-driven adventure game Saltsea Chronicles!
Play the demo from now until 26th June as part of Steam Next Fest
The demo features an excerpt from chapter 4 of the game - or rather we should say one of the chapter 4s, as there are three possible communities you can visit at that point in the game. In this version you will visit the island community of Los Gatos and be able to play the first two thirds of the chapter.
Just as you can in other chapters, you'll be able to pick your expedition duo (from three different characters in this chapter) to explore with as you track down clues, and meet a wonderful cast of crew members and local folks.
From the Fest kick off on the 19th of June you will also be able to watch a stream of Creative Director Hannah Nicklin and Deputy Story Lead Sharna Jackson as they give a behind-the-scenes commentary on the demo.
Wishlist the game on Steam right now!
About Saltsea Chronicles
Set in a post-flood world, Saltsea Chronicles allows you to guide a misfit crew in search of their missing captain. The investigation and the decisions you make will see you explore a series of beautiful and intriguing islands, meet different communities, and see the lives of people built on the ruins of what came before – all as you unravel the mystery at the heart of the game.
Saltsea Chronicles - coming soon to PlayStation 5, Nintendo Switch & PC.