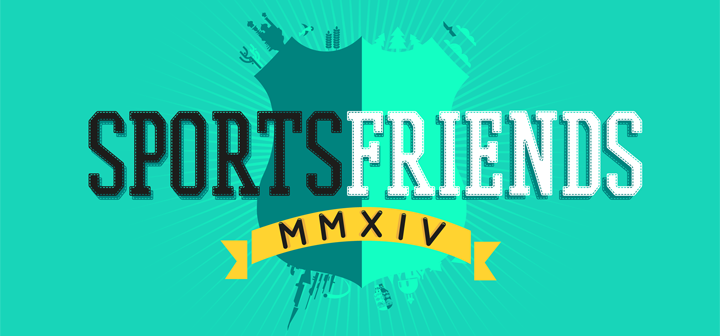 Basic Facts
Developer:
Die Gute Fabrik & Friends

Location:
NYC / Copenhagen

Release date:
May 6, '14 (PSN Americas)
May 7, '14 (PSN Europe)
December 19, '14 (Steam & Humble)

Platforms:
PS3 / PS4
Windows / Mac / Linux

Website:
sportsfriendsgame.com

Regular Price:
14.99 USD
13.99 EUR
Ratings:
ESRB E10+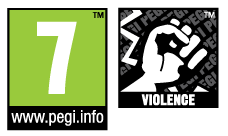 Description
A tight-knit compendium of award-winning local multiplayer games for living rooms, parties, and even backyards!
Featuring: retro-styled fighting game BaraBariBall, QWOP-like pole vault dueling game Super Pole Riders, high-velocity sports game Hokra, and face-to-face physical party game Johann Sebastian Joust.
Sportsfriends was crowd-funded on Kickstarter, and is part of Sony's Pub Fund program. The game debuted May 6, 2014 on PlayStation 3 & 4 (May 7 in Europe and Australia), followed by a December 19, 2014 release on Windows, Mac, and Linux via Steam and the Humble Store.
Highlights
Four award-winning games, together in one tight-knit package
Simple, accessible, multiplayer fun
Strategically deep and highly replayable
Perfect for events and parties
Platforms & Controllers
Sportsfriends is available on PlayStation 3 & 4:
All games (including J.S. Joust) are playable with the DualShock 3 or 4
J.S. Joust optionally supports the PlayStation Move (both PS3 and PS4)
The PS3 version supports up to 7 controllers
The PS4 version supports up to 4 controllers
Eye Camera and Nav Controller are not required or supported
Sportsfriends is also available on Windows, Mac, and Linux:
J.S. Joust is only supported on Mac and Linux
All the couch games are supported on all three platforms
For the couch games, use an XBox 360 controller or DualShock 4
J.S. Joust is only playable with the PlayStation Move
J.S. Joust supports up to 7 controllers
The Games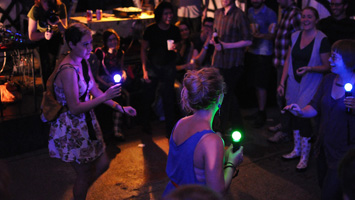 Douglas Wilson's Johann Sebastian Joust is a physical, music-enabled playground game for motion controllers. Jostle your opponents' controllers while protecting your own!
For 2-7 players (Note: 2-4 players on PlayStation 4)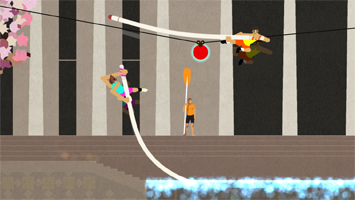 Super Pole Riders
Bennett Foddy's Super Pole Riders is a unique physics-based blend of pole-vaulting and polo. Ride your pole, hit the goal!
For 2 or 4 players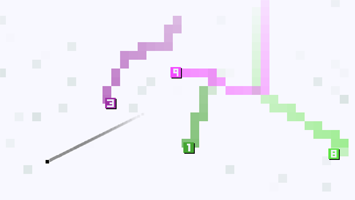 Ramiro Corbetta's Hokra is a minimalist 2v2 game that's equally competitive and cooperative, distilling the sports game genre down to its essentials.
For 4 players (or 2, if you get creative!)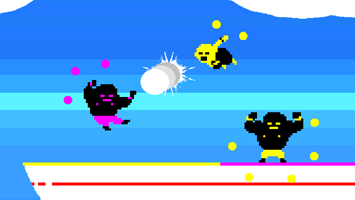 Noah Sasso's BaraBariBall is a fighting game based around aerial combat. Dunk the ball and protect your own goal!
For 2 or 4 players
Videos
For video file downloads, follow Vimeo links
Super Pole Riders Vimeo, YouTube
B-Roll
Screenshots

Download all screenshots as .zip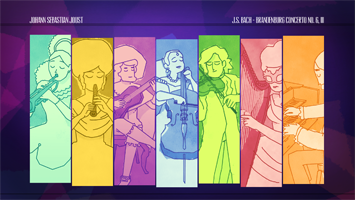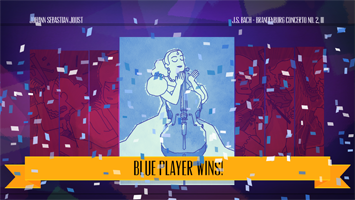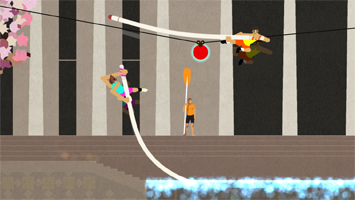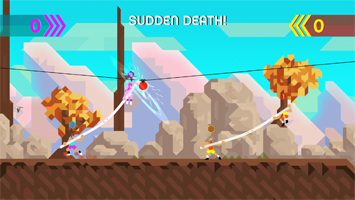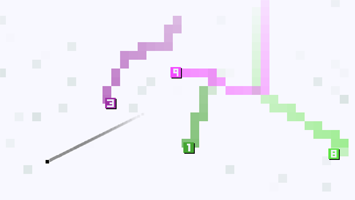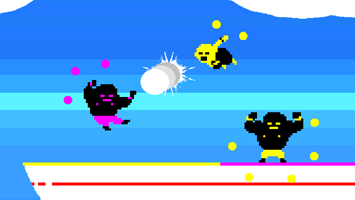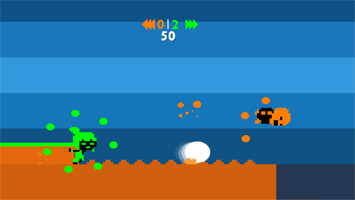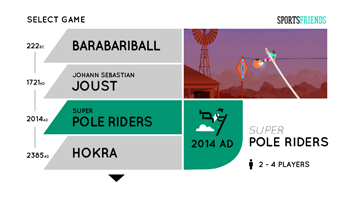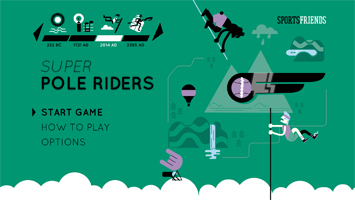 Photos

Download all photos as .zip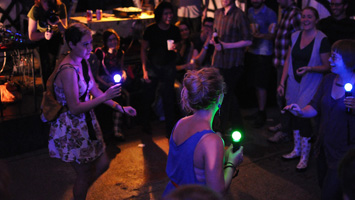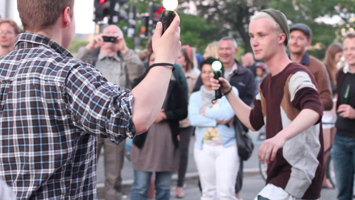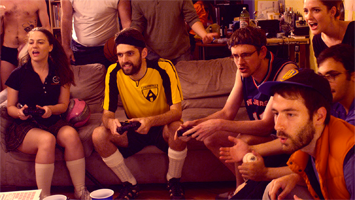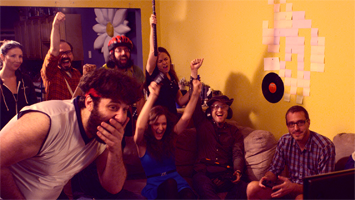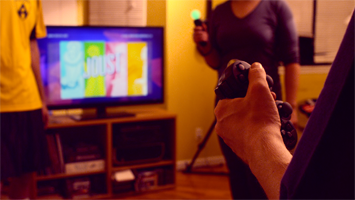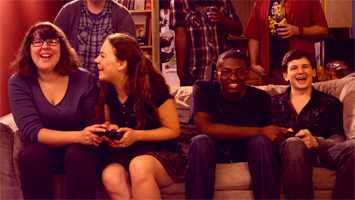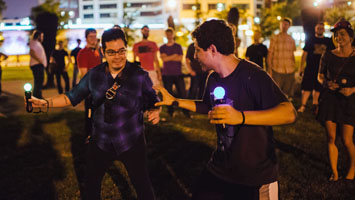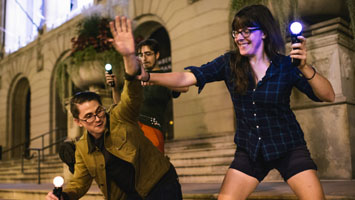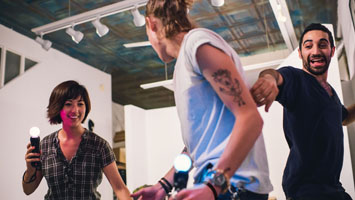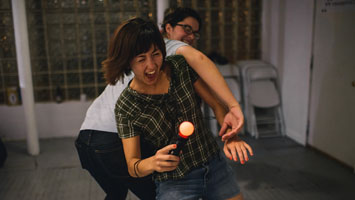 J.S. Joust Photos by Sara Bobo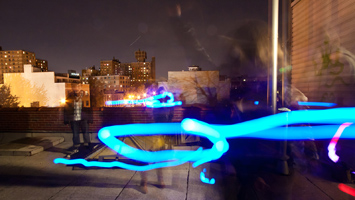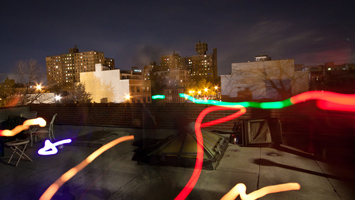 Credits
Contact
presskit() by Rami Ismail (Vlambeer)